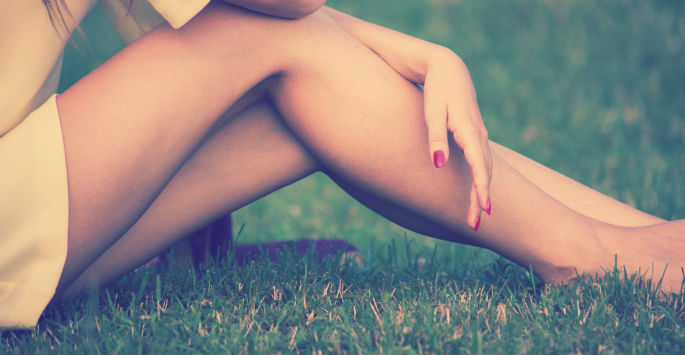 Get Fast and Easy Vein Removal at Fox Vein Experts!
Do you have visible veins that you'd like to have removed, but are hesitant to undergo an invasive procedure? The GentleMax Pro® laser might be the ideal vein removal procedure for you. This treatment can eliminate visible veins in individuals of all skin types and ethnicities.
Fox Vein Experts are dedicated to providing patients in the Pembroke Pines and Hollywood areas of Florida with the highest quality of vein and laser services available today. Our practice's head physician, Dr. Susan Fox, has over 20 years of experience in the field of vein and laser treatments. If you'd like more information about our practice or are interested in scheduling a consultation appointment with us, contact us today!
Why Choose Vein Removal?
Veins are present in every area of the body and come in all shapes and sizes. While veins are vital to every person's health, some of them can be a source of aesthetic frustration. In particular, small veins close to the surface of the skin referred to as spider veins can develop in highly visible places like the face and legs, causing affected individuals to feel self-conscious about their appearances.
Because we know that these small, visible veins can be a cosmetic and occasionally medical concern, Fox Vein Experts is proud to provide our patients access to the GentleMax Pro® laser for vein removal. This laser is one of the safest non-invasive methods of vein removal available today. It can be used on patients of all skin types and ethnicities and has been clinically proven to effectively eliminate spider veins, along with many other aesthetic concerns.
How Does it Work?
During a GentleMax Pro® vein removal treatment, two different wavelengths of light are directed at the treatment area. This laser energy passes through the topmost layer of the skin and is absorbed by the target spider vein. As this laser energy is absorbed by the vein, it begins to heat it up. This disrupts the structure of the vein, eventually causing it to rupture and be reabsorbed by the body.
What Can I Expect from Treatment?
The amount of time that each vein removal treatment takes depends on the size and depth of the target vein. Typically, patients feel little to no pain throughout the course of the procedure and experience minimal to no downtime once it's over. While some veins can be destroyed after a single treatment session, others may require multiple sessions to be eliminated entirely.
The GentleMax Pro® is an excellent vein removal option for patients who would like to remove frustrating veins without having to undergo a painful, invasive procedure. If you'd like more information about this treatment or are interested in seeing if you're a candidate, contact Fox Vein Experts today to schedule a consultation appointment. We look forward to hearing from you!