Before and After Your Varicose Vein Treatment
Hate the way your legs look with those, blue thine and purple webs of veins running up and down and every which way? Do you constantly feel aches and pains, swelling and heaviness, and experience frequent itchiness? You should not have to suffer because of your varicose or spider veins! There are plenty of vein removal treatments available for both of these venous diseases.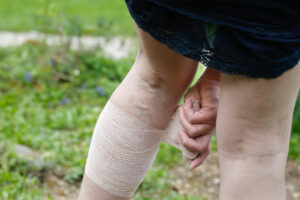 At Fox Vein & Laser Experts, that is exactly what we specialize in. Dr. Susan B. Fox and her experienced medical team are experts in the diagnosis and treatment of venous diseases such as varicose veins, leg pain and swelling, ulcer care, venous insufficiency, deep vein thrombosis, pulmonary embolism and blood clotting disorders. We offer top-of-the-line treatments using state-of-the-art technology and devices to successfully treat our patients' varicose veins. 
We offer minimally invasive vein removal treatments that offer maximum results with very little pain and downtime — and the best part is that there is no extensive surgery or recovery involved either! Even though these procedures are non-surgical, we do know that you probably have a lot of questions and concerns that you would like addressed prior to your scheduled treatment. Having any kind of procedure done to the body can be a scary and stressful thing, but our team is here to ease your concerns and make you feel comfortable with the entire process from start to finish.

If a vein removal treatment is in your near future, follow this guidelines to know what to expect and how to prepare both before your varicose vein treatment, and how to care for yourself after your varicose vein treatment.
What to Expect Before Your Varicose Vein Treatment
Before Dr. Fox or any one of her medical team members can diagnose you with varicose veins, a physical exam will be completed. This will include a full examination of the legs, especially to check for any signs of swelling. You may be asked to describe any kind of aches, pains, or discomfort you are experiencing. We advise coming to your appointment fully prepared with a list of all of your vein-related symptoms and when they started, any important personal information, especially a family history of varicose or spider veins, a list of all the medications, vitamins and supplements you are currently taking and the dosages, and any questions or concerns you have about your condition and the treatments available.
Be as thorough as possible at this stage, as the more information you disclose and the more concerns you bring to our attention, the better our team can help you! 
Sometimes an ultrasound may be needed to look for blot clotting or to check how the valves in your veins are functioning. This is a painless, noninvasive test that simply involves a small, hand-held device being run over your skin in the areas of the body where treatment is needed. Images will appear on a nearby computer monitor that the doctor and technician can read and interpret. 
Once you have been diagnosed, we will then discuss all of the different varicose vein treatment options available for you, which will be dependent on your past health history, your current condition, and your desired results. 
At Fox Vein & Laser Experts, we offer a variety of treatment options for both varicose vein and spider vein removal, including:
Each of these varicose vein treatments has its own benefit. Our team will go through all of them with you so you are fully aware of every option before we come to a decision as to what will be best for your particular situation. 
We will make sure to go over any instructions or protocol you need to follow in the days leading up to your vein treatment so you are completely prepared. Don't worry — when you're under the care of Fox Vein & Laser Experts, you're under the care of the best vein doctor in Miami!
Post-Varicose Vein Treatment Care
Thankfully, many of these minimally invasive vein removal treatments require very little downtime following your treatment. You will be able to go back to your regular everyday activity immediately after your procedure has been performed. No need to take off from work for weeks or cancel plans! The one thing that we do always recommend, is that you incorporate a daily walking regimen into your schedule. If you already do this, great! If not, it's very important to your recovery. Walking regularly will help maintain proper blood flow and circulation, and prevent blood clots from forming in the treated veins. 
After your treatment, you want to do everything you can to keep the blood flowing freely and healthfully within your veins. Compression hose can also be a big help. Many times, compression hose are suggested for those who are experiencing symptoms of venous disease as a way to help prevent varicose veins in the first place. However, they are also recommended for continuing healthy blood flow after a varicose vein removal treatment has been performed. Wearing compression hose or stockings also helps to prevent and/or slow the onset of any venous deficiencies or complications happening in the future as well.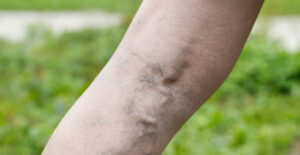 Compression hose work by placing graduated pressure on the lower extremities to improve blood flow against gravity from the feet and legs back up to the heart. They come in all shapes, sizes, colors and materials, but regardless of how different they may look, they all serve one main purpose: to improve circulation.
Schedule Your Varicose Vein Treatment
If varicose veins are causing significant discomfort and frustration in your life, it's time to do something about it. Call our offices in Pembroke Pines and Hollywood, and let our Miami vein experts do what they do best: treat and remove those varicose veins so you don't have to deal with them any longer! Contact us today at 954-627-1045 to schedule a consultation to discuss which varicose vein removal treatment you are a good candidate for. Fox Vein & Laser Experts is here to help!