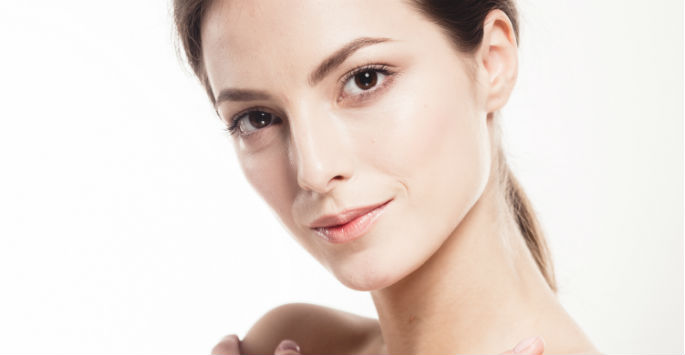 The Difference from PicoWay® Resolve Skin Rejuvenation: Treats a range of pigmented lesions,
Visible results in just a few treatments, Minimum to no downtime.

96% of lesions had good to complete clearance***.
86% of patients were satisfied with their results***.
Resolve Laser Skin Rejuvenation Miami
Are you looking for a way to improve the appearance of wrinkles, fine lines, discoloration, or other signs of aging that don't require an uncomfortable treatment? You may want to consider undergoing a series of PicoWay® Resolve skin rejuvenation treatments.
This fractional laser can deliver high-quality aesthetic improvements to our patients that are quick, simple, and feature little to no downtime or unpleasant side effects.
What is PicoWay® Resolve Skin Rejuvenation?
The PicoWay® Resolve is a fractional laser treatment that utilizes the shortest wavelength of laser energy available on the market today. This safe energy can be used to treat a broad variety of aesthetic conditions, including those having to do with the overall look, feel, and health of the skin. Best of all, PicoWay® Resolve laser treatments are safe for individuals of all skin types and shades, making it an ideal skin rejuvenation treatment for all of our patients.
How Does Skin Rejuvenation Work?
During a PicoWay® Resolve treatment, short bursts of powerful laser energy are directed at the patient's target treatment area. Each of these bursts lasts for a matter of picoseconds, a unit of time equal to one trillionth of a second. Because this energy is delivered in such short bursts, the skin is never heated up significantly. This saves patients from experiencing extended downtime or discomfort after treatment, while still achieving dramatic skin rejuvenation results.  
Before
7 Weeks After Second Treatment
Before
6 Weeks After Second Treatment
What Can I Expect from PicoWay® Resolve Skin Rejuvenation Treatment?
Because of the quick laser pulses delivered during treatment, each PicoWay® Resolve session typically takes no longer than 20 minutes to complete. The number of treatments needed varies depending on the location, size, depth, and degree of skin rejuvenation required. Each treatment must be performed between eight and twelve weeks apart. Following a PicoWay® Resolve treatment session, patients generally experience no downtime or discomfort.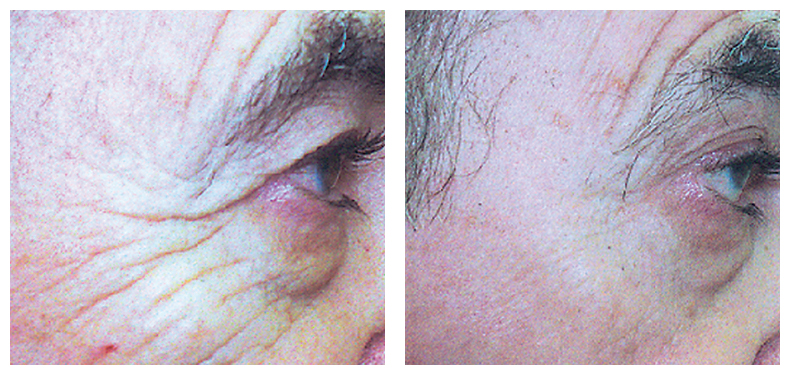 Hand Rejuvenation in Miami
Although often overlooked during aesthetic treatment, the hands are just as susceptible to the signs of aging as the other parts of the body. Wrinkled or loose skin on the hands can reveal more about a person's age than any other part of their body. At Fox Vein & Laser Experts, we're proud to offer patients hand rejuvenation treatments using the PicoWay® Resolve laser.
Contact Our Skin Rejuvenation Miami Experts
In the Hollywood, Miami,  Fort Lauderdale, and Pembroke Pines areas, Fox Vein & Laser Experts is proud to provide all of our patients with state-of-the-art skin rejuvenation treatment delivered by well-trained medical providers, including Dr. Susan Fox has 20 years of experience in the field of the vein and laser treatments, so you can take comfort knowing you're receiving care from a highly qualified treatment provider. If you'd like more information about our practice or are interested in scheduling a consultation appointment for any of our treatments, contact us today!
FAQs on Skin Rejuvenation Treatment
What does rejuvenation do for the skin?
As we age, the body's natural ability to produce collagen decreases. This causes skin to also lose its elasticity, become thinner and weaker. Skin rejuvenation can reverse this negative side effect of the natural aging process by stimulating collagen and elastin production and improve the appearance of the skin.
Skin rejuvenation Miami can help reduce fine lines and wrinkles, address redness, acne scars, aging spots and sunspots, improve skin tone and texture, tighten loose and sagging skin, minimize pores, reduce the appearance of damaged blood vessels, and strengthen the skin in general. Skin rejuvenation is an ideal treatment for revitalizing the skin because it is a relatively short procedure that produces long-lasting results with very little to no downtime. Skin rejuvenation treatments can be customized to address each individual patient's needs, and can target the most common cosmetic concerns without the need for surgery.
What is the most effective skin rejuvenation treatment?
There are different levels of skin rejuvenation treatments depending on your desired results and also the condition of your skin. Miami skin rejuvenation is important because many people experience severe sun damage from spending so much time outside. Treatment options include topical products and chemical peels, dermal fillers, microdermabrasion, IPL or LED technology, and laser treatments. For the most effective skin rejuvenation in Miami, Fox Vein & Laser Experts prefers PicoWay Resolve skin rejuvenation, which uses laser energy to address skin concerns.
What should I do after skin rejuvenation?
While there is typically no downtime involved with skin rejuvenation treatments, some may experience minor and temporary side effects such as redness or swelling. Use a cold compress or soothing aloe gel to help relieve these symptoms. Make sure to speak with your aesthetician or doctor about proper protocol to follow after your skin rejuvenation treatment.
What to avoid after skin rejuvenation treatment?
Following a treatment, your skin will be very sensitive so it is advised to stay out of the sun to reduce the risk of getting sunburnt or sunspots. If you do need to be outside, make sure to wear an SPF of 30 or higher. It is also recommended to use a very gentle cleanser when washing your face and avoid using any products that contain acids, retinols or other very strong or harsh ingredients that could potentially irritate the skin. You should also make sure to keep the skin moisturized. Ask your aesthetician or doctor that performed your treatment for recommendations on specific products that are approved to use. Avoid makeup for a couple days following your treatment as well, as some beauty products might contain ingredients that could irritate skin while it is in this extra sensitive state.
How often should you do skin rejuvenation?
The skin is extra sensitive right after a skin rejuvenation treatment, so the sessions must be spaced out far enough to allow the skin enough time to heal in between. Skin rejuvenation sessions must be scheduled between 8 and 12 weeks apart from each other.
How many treatments are recommended to rejuvenate skin?
The number of skin rejuvenation treatments needed to achieve desired results varies from patient to patient. Every patient's skin is different. The exact number of treatments will depend on the location, size, depth and degree of treatment needed. Other important factors include the age of the patient, their current health condition, skin type and the amount of damage done to the skin. Most patients are able to see results even after the first sessions, however a series of a few sessions is typically recommended for best results.
While the most common area to perform a skin rejuvenation treatment on is the face, it can also be performed on the neck, shoulders, or hands. Skin rejuvenation can address discoloration, loose skin, fine lines, wrinkles, and other signs of aging in any of these areas.
Is skin rejuvenation laser therapy?
Laser therapy is one kind of skin rejuvenation treatment Miami has to offer. Laser therapy is a very safe and effective treatment available. Fox Vein & Laser Experts uses the PicoWay Resolve, which is a fractional laser treatment that uses the shortest wavelength of laser energy available. This particular laser technology is safe for all skin types and tones, and because of the way the energy is delivered, it does not affect the surrounding skin. That makes this the ideal treatment because there is no recovery time, and you can go right back to your regular routine immediately following the session.
Is skin rejuvenation treatment painful?
Skin rejuvenation treatments might cause a slight tingling sensation, but overall the experience is much more comfortable than any kind of surgical procedure. Laser therapy uses bursts of powerful laser energy to target the desired treatment area. The bursts last for such a small amount of time, one trillionth of a second, that the skin never heats up to a significant amount so the patient never feels any kind of extreme heat on the skin.
Read our blogs related to Skin Rejuvenation:
Skin Rejuvenation Treatment and Treating Wrinkles with PicoWay
[/vc_column_text][/vc_column]
Our Treatments
We treat a wide range of treatment options including:
Visual Sclerotherapy
Ultrasound guided sclerotherapy
Endovenous laser ablation
Ambulatory phlebectomy
ClariVein®
Compression hose
Read More
[/vc_row]