At Fox Vein & Laser Experts, we offer the latest and most advanced vein removal therapies on the vascular market, including endovenous laser ablation to help treat large varicose veins and venous insufficiency. This procedure creates real results with no downtime and is preferred by vein experts across the country.
What is Miami Endovenous Laser Ablation?
One of the most effective treatments for large varicose veins with a success rate of 98 -100 percent, endovenous laser ablation involves inserting a very thin laser fiber through the affected vein via a tiny incision that typically leaves no scar and requires no sutures. Small pulses of laser energy are delivered as the fiber is pulled through the vein, gently heating is and causing it to collapse and seal shut.
During the treatment process, the blood from these veins is redirected and the veins become shrunken scars that fade over time. This treatment is fast and can often be performed in 30 minutes or less, making it an ideal procedure for a busy schedule.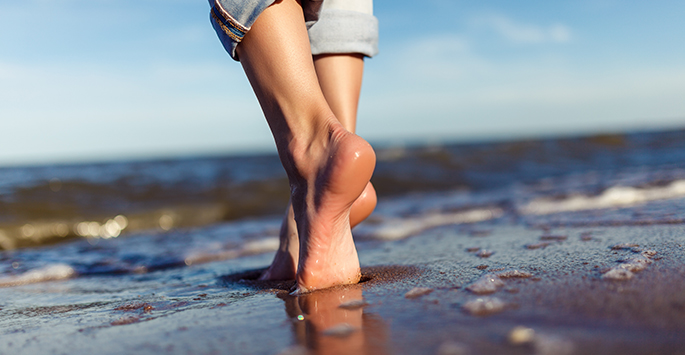 Am I a Good Candidate for Endovenous Laser Ablation in Miami?
This procedure is ideal for greater and smaller saphenous veins and their related veins, but not all types of varicose veins qualify. Dr. Susan Fox and her medical team at Fox Vein & Laser Experts will first thoroughly assess and evaluate your individual condition to help you determine if endovenous laser ablation is the best course of treatment for you. If you qualify for treatment, you will be given instructions for how to prepare for your procedure as well as what you can expect.
Is There Any Recovery Time?
This simple procedure typically requires no downtime, allowing most patients to return to normal activities immediately afterward. A light regimen of daily walking may be recommended in order to promote good circulation in the legs as the body works to remove the veins and to prevent clotting.
Treating deeper underlying veins can often significantly reduce the risk of developing superficial veins, but if further venous deficiencies occur in the future, treatment can be repeated.
With locations in Hollywood, Pembroke Pines and Miami vein clinic at Fox Vein & Laser Experts is led by vein and vascular expert Dr. Susan Fox. Contact us today to schedule a consultation and find out if you are a candidate for endovenous laser ablation to remove your dysfunction veins.
Read our blogs related to Endovenous Laser Ablation:
1. What is Endovenous Laser Ablation?