For removing small spider and varicose veins from the legs, we offer visual sclerotherapy at Fox Vein & Laser Experts. One of the least invasive, most comfortable and safe treatments for vein removal, visual sclerotherapy is a quick leg vein removal treatment in miami that will not disrupt your normal activities.
What is Visual Sclerotherapy?
In the past, vein removal techniques have been more extensive and have required days or weeks of recovery. Advancements in vascular medicine have now made it possible to have dysfunctional veins removed quickly and safely without the inconvenience or discomfort of surgery. Visual sclerotherapy is a simple procedure that involves injections of a medicated solution. When injected directly into affected veins with a fine needle, the solution disrupts the lining of the vessels, causing the walls of the veins to stick together and permanently seal. The blood is rerouted to healthier veins, and the treated veins are then turned to scar tissue that is eventually removed by the body and replaced with healthy tissue. We are the best varicose vein sclerotherapy treatment expert in Miami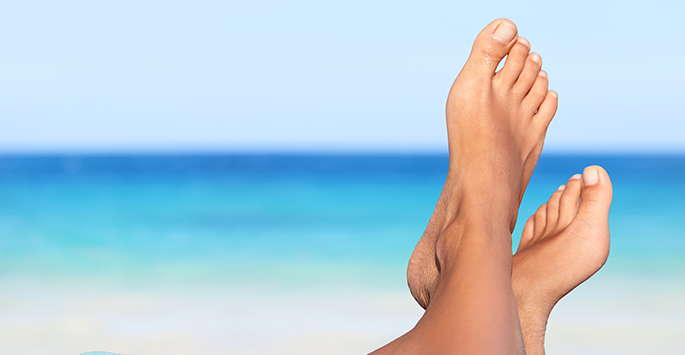 What Can I Expect After Treatment?
Venous deficiencies can cause symptoms in some patients such as leg pain and cramping. This procedure can alleviate these symptoms as well as remove the vein from beneath the surface of the skin for cosmetic improvement. While patients may experience fast improvement of their symptoms, it may take the body several weeks to remove the treated veins.
After sclerotherapy treatment, our medical team may recommend a daily walking regimen in order to maintain proper circulation and prevent blood clots from forming in the treated veins. Visual sclerotherapy does not typically interfere with normal activities, and most patients are able to resume daily activities immediately after treatment.
Am I a Good Candidate for Visual Sclerotherapy?
Not all types of veins respond well to visual sclerotherapy. During your consultation, our visual sclerotherapy expert team in Miami will assess your individual condition and help you determine if this treatment will have the most optimal results for you or if another form of vein removal may be necessary. Visual sclerotherapy should not be administered without a professional evaluation and diagnosis of your veins. Vein center in Miami At Fox Vein Experts, Dr. Susan Fox is an expert in vein and vascular diagnosis and treatment, ensuring results that you can trust.
With locations in Hollywood and Pembroke Pines in Florida, Fox Vein & Laser Experts is led by Dr. Susan Fox. Contact us today to schedule a consultation and find out how visual sclerotherapy can permanently remove nuisance veins from your skin.
Read our blogs related to Visual Sclerotherapy:
1. Remove Small Spider and Varicose Veins with Visual Sclerotherapy
4. Remove Unwanted Spider and Varicose Veins with Sclerotherapy