Miami Face Laser Tattoo Removal
With the modernization of societies, the thinking of the people is also changing and becoming more modern and open-minded. As a result, gifts of this modernization which like face tattoo which was earlier seen as a symbol of carelessness and madness of a person are now seen as a thing that increases beauty. Hence many passionate tattoo lovers apply the cool tattoo on their faces.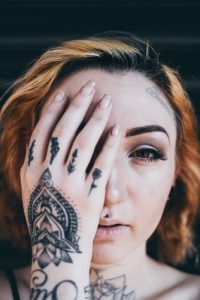 They apply them by experiencing immense pain and irritation during its application. But the time and trends change extremely fast in this modern revolutionary world of advancement. As a result, the designs of face tattoos changed, but earlier the people thought twice before removing their face tattoo as they didn't want to face the pain of removal. But now as a result of the digital revolution, many modern techniques like Miami Face Laser Tattoo Removal are gaining popularity especially in the country.
The main reasons for the growing popularity of this unique face laser tattoo removal Miami are:
This treatment is super easy and less time-consuming.
This technique is extremely affordable.
I did not give any pain to the customer during the treatment.
These are some of the salient features offered by companies like Fox Vein & Laser Experts which do this unique technique of tattoo removal in Miami on the customer. Besides doing this treatment at a cheap price the firms do not compromise on the quality it provides to its customers. These firms give extra emphasis on the support facilities required by the customers after the treatment. The most important reason for the fast-growing popularity of this prestigious and simple face tattoo removal technique is the fact that firms provide a free lifetime guarantee to the customers after the treatment. This increases the sense of trust in the minds of the customers for these eminent firms.
So, if you were not willing to change your face tattoo because of the complexity and price of Face Laser Tattoo Removal processes, then this unique technique of face tattoo removal using lasers can be a blessing in disguise for you. Using this you can save time and money and most importantly remove your face tattoo without any pain.
Contact us at Fox Vein & Laser Experts
Contact us for face tattoo removal in Miami at Fox Vein & Laser Experts or Please call us at (954) 627-1045.