Military Tattoo Removal
PicoWay Laser® is Always Right for Tattoo Removal
With some laser treatments, tattoo removal can be hit or miss. But with the PicoWay Laser®, that is never the case. Successful is simply the best way to describe these professional laser tattoo removal treatments, because that's exactly what it they are. Here are the laser tattoo removal facts. At vein center Miami, you will never have to worry about your treatment not completely getting rid of your tattoo, causing excessive pain or discomfort, or enduring through more than several long sessions.
Dr. Susan Fox, an expert vein doctor in Miami, loves to hear success stories from her patients who have undergone laser tattoo removal treatments at her Hollywood and Pembroke Pines offices in South Florida — and we love to share them with our other patients too. Hearing these laser tattoo removal stories brings hope and comfort to those who may be interested in going through the tattoo removal treatments themselves, but are a little skeptical or scared of the process.
One of Dr. Fox's tattoo removal patients, Eric, served as a Marine for nine years. The military has its own policies on military Tattoos.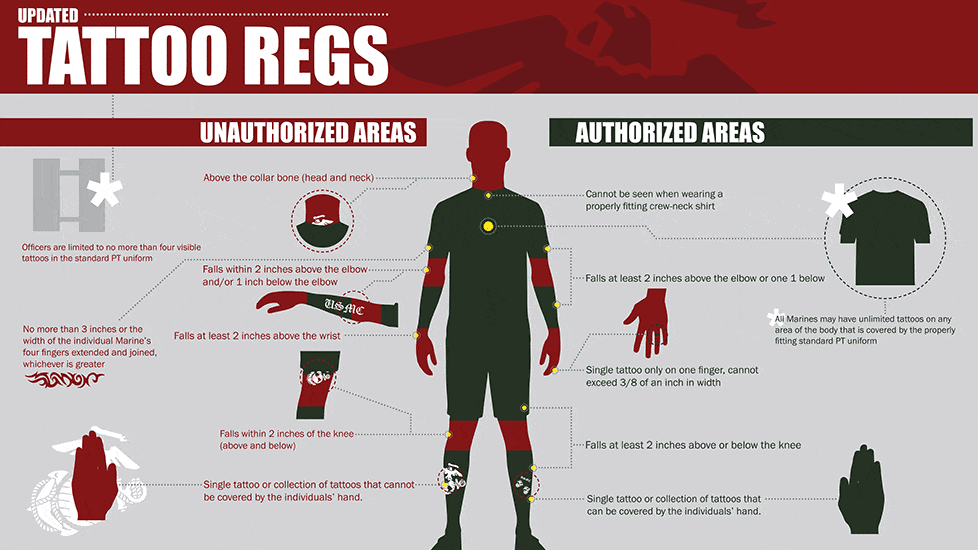 Military Tattoo Removal Service With Fox Vein & Laser Experts
It was during this time period that he got his tattoos; however, once he was out of his obligations for military service, he wanted to hide his military tattoos during social and business activities such as golfing and tradeshow functions. Eric grew tired of always having to make sure his tattoos weren't visible, as to ward off any possible misconceptions of him, so he decided to come to Fox Vein & Laser Experts and see how Dr. Fox could help him remove unwanted military tattoos.
Eric exclaims that the PicoWay Tattoo Removal Laser, along with the fact that Dr. Susan Fox is a personable and comforting expert in her field, made the experience amazing. "In the long run, getting rid of [my tattoos] was the best thing I did, because you don't have to mark your skin to have pride in what you do and who you are, my medals and awards say enough" Eric says. Aside from having to stay out of the sun and keep the treated areas moist, there was not much else he had to do after going through the best laser tattoo removal Miami. No side effects, no discomfort. He also stressed how quick and painless the entire laser tattoo removal process was, which made for a much more tolerable experience.
is high on the priority list for Dr. Fox and her team of aestheticians. Tattoo success stories like Eric's are precisely why Dr. Fox makes it a point to offer her patients only the best when it comes to skincare treatments in Miami. These treatments are minimally invasive, safe and effective for things like tattoo removal, visible veins, unwanted hair, and other aesthetic concerns.
The is just one of the devices included in this list of skincare treatments available, and it comes highly recommended. Dr. Fox prefers the PicoWay Laser treatment for these :
The PicoWay Laser does not discriminate; it treats tattoos of all colors, shapes, and sizes, as well as all skin types. Traditional laser tattoo removal treatments are limited in these areas, but the PicoWay does it all.
PicoWay Laser Tattoo Removal
The PicoWay Laser Tattoo Removal is a faster, more efficient method of laser tattoo removal than older traditional methods. Once someone has made the decision to get rid of their unwanted tattoos, it's frustrating to have to wait so long, and go through so many sessions before it's finally removed. Traditional methods could take as long as months between sessions. The technology used in the PicoWay Laser allows for much quicker performance because of its extremely fast pulses of laser light that connects with the skin one picosecond (one trillionth of a second) at a time. The laser delivered to the skin is a concentrated, ultrafast burst of energy that causes the pigmentation of the tattoo to shatter and absorb directly into the skin.