Tips to Restore Damaged Hair
Hair thinning and hair loss is more common than you think — and although it might seem like something that happens to men more often, it's a common occurrence in both males and females. In fact, statistics say that about two-thirds of all men will experience hair loss by the age of 35, while 50% of all women start to lose their hair by the time they have reached 50.
Factors Causing of Hair Loss
Hair loss is many times influenced by genetics, but there are other reasons for it as well, including stress, poor eating habits, hormone imbalances, or destruction to the scalp or hair follicles due to external damage from too-tight ponytails, extreme heat from hair styling tools, or the like.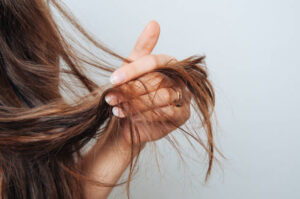 At Fox Vein & Laser Experts, we have conducted research and found that the principal causes of hair loss, in both men and women, are due to the following four factors:
Damage of hair follicles disrupting its growth
Some forms of cancer and chemotherapy treatments
Unmanaged emotional, physical and mental stress
Autoimmune disorders affecting all hair-bearing skin
Hair loss or thinning has the ability to truly decrease someone's self confidence and self esteem, as it has a direct effect on your outward appearance in everyday life. This damaged hair will appear brittle, even straw-like. It might feel fragile or stiff to the touch, and often results in split ends and/or stray hairs that don't stay in place. In short, these are hair follicles that are no longer living a healthy life. These are hair follicles that need a little pep put back in their step… and that's where Fox Vein & Laser Experts comes to the rescue!
Microneedling with PRP Technology for Hair Restoration
We offer state-of-the-art microneedling with PRP technology meant to assist in the restoration of damaged or thinning hair. Microneedling with PRP for hair restoration helps to awaken the roots and stimulate growth. This is how it works:
Blood is drawn from the patient and put into a device that spins it at a high level in order to separate the different components of the blood.
After a few minutes, the blood is separated into three categories: red blood cells, platelet-poor plasma, and platelet-rich plasma.
The platelet-rich plasma (PRP) is the blood we want. It is put into a syringe and then injected into the areas of the scalp that need to be treated.
While results vary patient to patient, the overwhelming consensus is that there is always some sort of change in the appearance of hair in the particular spot of the scalp that was treated. This is a safe, feasible and cost-effective option for those in need of hair restoration treatments.
Ways to restore and prevent Damaged Hair
In addition to Microneedling with PRP, there are other ways to restore and prevent damaged hair and encourage regrowth.
Get frequent hair cuts or trims from a professional hair stylist. This prevents split ends and keeps hair healthy and full.
Just as you use toners, serums and moisturizers to keep your skin healthy, there are also products aimed at keeping your hair healthy. Use a moisturizing hair mask, and invest in a good deep conditioning treatment to use in place of regular conditioner every so often.
If you prefer natural moisturizers, there are a lot of different products you can use: shea butter, coconut butter or oil, almond oil, evening primrose, argan oil, jojoba, hemp, and other plant oils.
Protect your hair with a swim cap if you swim in pools often, as chlorine can harm hair and cause it to become dry, brittle and rough.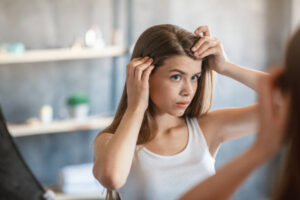 Avoid washing your hair every day, as overwashing has the potential to remove oils from the scalp that are important for nourishing the hair follicles.
Lower the heat on hair styling tools, or don't use them as often.
Avoid hairstyles that pull hair strands too tight.
If you color your hair, make sure you go to a professional who uses clean ingredients that won't completely strip your scalp of moisture and nourishment.
Contact us at Fox Vein & laser Experts
If you have damaged hair or are starting to experience hair thinning or hair loss, the team at Fox Vein & Laser Experts is here to help restore your luscious locks.Our office is equipped with accredited technology and assessments for this concern. We can provide you with the knowledge and education needed to restore your scalp back to what it used to be.
As mentioned, we offer an in-office microneedling with PRP treatment, and we also offer microneedling with stem cell anteAGE serum that also helps to improve results. We also suggest that all of our hair restoration patients use the anteAGE home hair system as a supplement to either of these treatments.
To schedule your hair restoration consultation with our expert hair care team, contact us today at 954-627-1045.