PRP Treatments in Miami
If you are on the lookout for skin care treatments in Miami, it's likely you have heard about platelet-rich plasma therapy, widely known in the industry as PRP, and its ability to help with skin rejuvenation especially when coupled with microneedling. But that's not all that PRP can help with; there are multiple uses for these injections, including helping athletes to recover from the pain experienced after a sports-induced injury and increasing hair growth.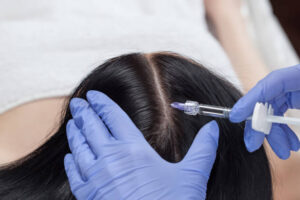 But what exactly is PRP therapy?
PRP is the process of injecting a patient's own platelets (blood cells that play many roles in the body including helping wounds heal and promoting blood clotting so a person doesn't bleed too much when cut) into the body in a specific area that needs treatment. The platelets are retrieved from a blood sample that is taken from the patient's body, and then separated from other blood components before they are injected back into the body. Studies show that by injecting these high concentrations of platelets into areas of the body that are inflamed or damaged, it can encourage wounds to heal at a much quicker pace.
PRP Treatment for Skin Rejuvenation
For skin rejuvenation treatment in Miami, PRP is an ideal treatment. During a microneedling session that also uses PRP, the dual-part procedure will involve the drawing of blood from the patient's arm, separating the platelets, and then injecting them into the patient's skin via microneedling — a treatment that is used to generate new collagen and skin tissue for smoother, firmer, more toned skin. The microneedling process essentially "injures" the skin, which causes it to respond by making new collagen-rich tissue. When PRP is used, the platelets help to increase the healing process and rejuvenate the appearance of your facial tissue in the areas where it has been treated for things like lifting the skin and decreasing wrinkles.
Miami has its fair share of athletes, and unfortunately, these athletes experience injuries quite frequently. While there are many avenues they can take to tend to their wounds, PRP therapy is a unique choice to help encourage healing and reduce inflammation. PRP has been used on tissues such as tendons, ligaments and muscles; it is an especially attractive treatment for those who have experienced ligament injuries, which often come with a long and difficult healing process. PRP will speed up the process and promoting a quicker healing time, which is important for an athlete who does not want to miss out on their season. A study of 28 athletes shows that 3 rounds of PRP injections reduced symptoms of those with the knee injury, chronic patellar tendinopathy.
How PRP Treatment can be used for Hair Restoration?
Wondering how PRP can be used to help with hair restoration? It might not seem obvious, but there is damage happening in the skin when hair loss occurs. By injecting PRP into the scalp, it can help to reduce the inflammation that is causing the hair loss, and lead to hair restoration. A small-scale study was done on a group of 20 individuals, and showed that the men receiving PRP treatments grew more hair than the men who were not getting the treatments. Not only did these men grow more hair, but the hair was significantly denser.
How, exactly, does blood help with hair restoration? Easy. The platelets injected during PRP therapy possess growth factors that help stimulate the activity of hair follicles and promote new growth. It helps with increasing hair count, hair thickness, and its general growth ability.
PRP might sound scary at first — being pricked with needles to draw blood and then having more needles poked back into the skin to inject the platelets. But the process is not as daunting as it seems. The entire process takes no more than a half hour, and there is little to no downtime, meaning patients can go back to their normal routine not long after treatment. Patients also very rarely experience any kind of pain, bleeding or irritation in the injection site.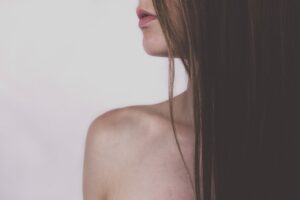 When it comes to choosing the best Miami doctor to handle your need for PRP treatment, Dr. Fox is as good as they come. With locations in the Hollywood and Pembroke Pines areas of Florida,vein center Miami are proud to offer patients a broad range of effective, minimally invasive treatments for their aesthetic concerns. Our practice is led by Dr. Susan Fox, an expert in laser treatments and procedures with more than twenty years of experience in the industry. If you'd like more information about our practice or are interested in scheduling a consultation with us, contact us today! Call us at 954-627-1045 or request an appointment online.