Do PRP Treatments for Hair Restoration Really Work?
If you're struggling with finding an effective hair restoration treatment in Miami, you're likely wondering, "Do PRP treatments for hair restoration really work?" You're also not alone. Statistically speaking, one in five Americans is losing their hair, and while hair loss typically increases with age, male pattern baldness can rear its ugly head as early as 21 years of age.
This is why PRP treatments are at the top of everyone's minds when it comes to restoring hair loss and avoiding other less effective methods of hair restoration.
Platelet-rich plasma (PRP) injections, burst onto the forefront of the aesthetic treatment scene just a few years ago, though it's been used by plastic surgeons for decades.
"Once people realized just how powerful a concept PRP really is, the demand has been evident," Dr. Susan Fox, owner and found of Fox Vein & Laser Experts in Hollywood shared.  "The proof is in the pudding, and that's exactly what our patients like – proof."
So, what exactly is the concept behind using platelet-rich plasma to stimulate hair growth in the scalps of both women and men?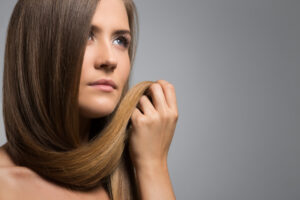 According to beauty website Byrdie, "More recently, there has been a large amount of research and clinical evidence demonstrating PRP's regenerative properties for the treatment of scars, minimizing pores, fine wrinkles, volume loss, hair loss, and skin rejuvenation." Dr. Melissa Levin, quoted in the article, goes on to say "In our skin, fibroblasts are the cells responsible for making important proteins such as collagen and elastin, both of which are important proteins in keeping the skin supple and youthful. Fibroblasts also play a key role in the aging process beyond making collagen and elastin, but also its interactions with other skin cells as well as the overall matrix underneath the skin."
Now that we know PRP is chock-full of growth factors from each individual's own platelets, doctors are jumping at the chance to use its regenerative properties to stimulate action in the scalp. When hair loss happens, the area of the scale becomes bare, therefore becoming a dead zone for hair growth. With PRP injection, we are waking the scalp up.
PRP for Hair Restoration Treatments Work in three simple steps:
1) Blood Draw
Blood is drawn typically from your arm and then put into a centrifuge for "spinning." The centrifuge then spins at a high level of speed to be able to separate different components of your blood.
2) Blood Separation
After just a few minutes of spinning, your blood will be separated into three important categories:
=>Red blood cells
=> Platelet-poor plasma
=> Platelet-rich plasma (this is the good stuff)
3) Injection
The plasma deemed "rich" is then put into a syringe and injected into the areas of your scalp that have lost hair.
Now for the Million-Dollar Question. Does PRP for Hair Restoration Works?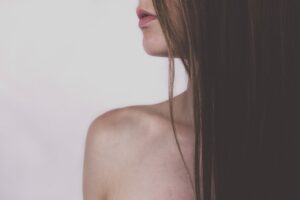 A 2019 clinical study conducted by the International Journal of Women's Dermatology reported that PRP continues to be a "promising" treatment for hair loss. While results will differ depending on each individual person and the time in which they spend undergoing treatments, there will ultimately be a change in the appearance of their hairline.
For more information on learning how PRP treatments for hair restoration at Fox Vein & Laser Experts in Hollywood can work for you, contact us today!