Miami Vivace Microneedling with PRP
It's no secret how much we adore Vivace RF microneedling here at vein center Miami with our vein & laser experts. Not only do our clients love the painless, immediate, visible results — but we do too!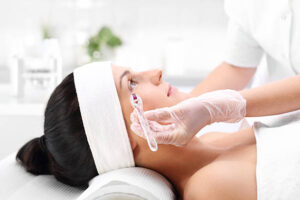 No More Wrinkles, Fine Lines, or Oversized Pore? Yes, please!
Vivace RF microneedling paves the way to beautiful, younger looking skin. Our own aestheticians, and even Dr. Susan Fox, the best Miami vein doctor, have seen first-hand what Vivace RF microneedling can do for one's skin. This non-invasive, FDA-approved skincare treatment can turn dull, sagging, aging skin into smooth, tight, glowing skin after just one treatment.
Impressive, right?
But if there's one thing that Dr. Fox and her expert team excel at, it's taking something that is already successful, and making it even better. When you couple Vivace RF microneedling with PRP (platelet-rich plasma therapy), you'll experience an even richer enhancement to your skin.
This is a sought-after skincare treatment in Miami, and one that is now available at the Hollywood office of Fox Vein & Laser Experts. This procedure, used to help with skin rejuvenation Miami, involves the application of a patient's blood platelets back into their body in a targeted location that needs treatment. The platelets are retrieved from a blood sample that is taken from the patient, separated from other blood components, and then applied back into the body to do their work.
These platelets have proven to encourage areas of the body that are inflamed or damaged to heal much more quickly. Microneedling is a procedure in which new collagen and elastin-rich tissue is created as a result of the skin being "injured" by tiny needles pricking its surface. When PRP is added to a Vivace RF microneedling treatment, it causes those needle wounds to heal at a faster pace, and will assist in lifting the skin, decreasing wrinkles and fine lines.
After experiencing Vivace RF microneedling with PRP at Fox Vein & Laser Center, you'll be looking at skin that's tight and toned, bright and beautiful, and as youthful looking as ever.
Are you intrigued by this groundbreaking skincare procedure, but still a little nervous to try it? Don't be. Vivace RF microneedling is painless; and even if you are afraid it'll hurt, there is a numbing cream that can be applied prior to treatment. There is no downtime needed; at most, you may just experience a slight redness of the skin. You will be able to go about your day as normal after the treatment is through.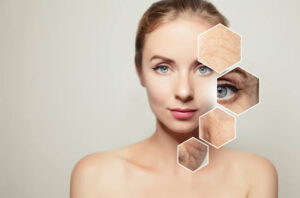 Side effects are minimal. PRP is a procedure that uses substance from the patient's own body, so there is much less of a risk for any kind of allergic reaction to an outside medication injected into the body. Our patients see results from Vivace RF microneedling right away, so don't be surprised if you walk out of our office and are met with immediate compliments.
Contact us at Fox Vein & Laser Experts
If you've been searching for the best microneedling in Miami, you've come to the right place. Call our Hollywood office at 954.627.1045 to schedule an appointment for Vivace RF microneedling with PRP and let our team work their magic on your skin.