Top 5 Amazing Benefits of Chemical Peels
These days, when we're pressed for time and busier than ever, you're likely looking for the most out of your skincare treatments. Amazing benefits of any skin care treatment are one thing, but when your treatment is heavy on the benefits, you know you're getting the most bang for your buck in the least amount of time.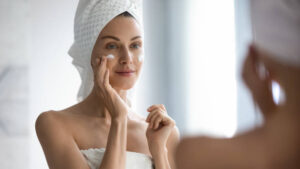 And who doesn't love that?
Fox Vein & Laser Experts in Hollywood, Florida, is the premier place for all things "healthy, beautiful skin"  We pride ourselves not just on offering the best skincare treatments in the Miami area, but the ones that pack the most punch – meaning you don't have to spend more to get the very best results.
That's why we're loving everything about chemical peels for great skin. A chemical peel is a skin-resurfacing procedure in which a chemical solution is applied to the skin to remove the top layers. While the initial thought of putting chemicals on your most precious asset, your face, may seem less than beneficial, the truth is, there really is no better way to uncover your best skin.
Here are Five Amazing Benefits of adding a Chemical Peel to your Skincare Routine:
Goodbye dull, lifeless skin!
Over time, our skin, once dewy and glowy and full of life, loses its luster. Like any rare gem, a good polishing can bring back that glow that's been hidden by years of environmental and lifestyle stressors. A chemical peel is that good polishing. Since the peel is designed to resurface your skin, it won't be long before your skin's color, tone, clarity, and texture are improved. Think of it as a good, strong waxing for your scar.
So long, sun damage.
Whether you lather yourself daily in sunscreen or spent years in the sun before realizing it'd be best to protect your skin, it's hard to avoid having any trace of sun damage. Sun damage begins to creep up slowly and before you know it, makes up about 90% of the things on your skin that you probably don't want to hang around (think melasma, pigmentation, and freckles). A chemical peel is one of the quickest ways to lose the evidence of your sun-worshiping habits, and the results become a great reminder to be mindful of the amount of time you spend in the sun.
Fine lines and wrinkles? Thank you, next.
It happens to everyone – somewhere in their late 20's and maybe even early 30's if you're lucky, you wake up one day and out of nowhere, there's a deep crease across your forehead and a few fine lines around your eyes. "How did those get there?" you wonder as you frantically search for ways to eliminate fine lines and wrinkles. The problem is that aging, sun exposure, and lifestyle factors like smoking can all contribute to fine lines, which then grow into a larger problem. Fine lines turn into wrinkles as you age – this is because the collagen and elastin beneath the surface of your skin begin to break down. Wrinkles are normally deeper and in different areas of the face. How does a chemical peel help to eliminate fine lines? "It's vital you use medical-grade skin care with active ingredients, using retinol twice a week, and peptide-based serums will improve the surface and texture of the skin," reports Dr. Nina Bal, in this  NetDoctor report.
Hello, Hydrated Skin.
Just like we lost our luster, it's also not uncommon for our skin to dehydrate more and more as we age. Not drinking enough water, not getting enough sleep, and poor dietary and lifestyle factors contribute to dehydrated skin by depleting your skin's water content and then you're left with skin that looks less than supple.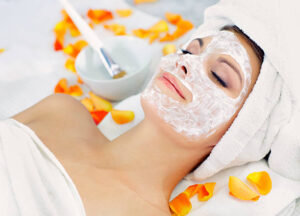 A good chemical peel, however, will pump that hydration factor right back up again. The lactic acid component in the peel is what works to hydrate and brighten your skin again.
It just feels good
There's something about a good chemical peel that just makes your skin feel better. It's hard to explain if you haven't had a peel of your own yet, but initially following your first treatment, you'll know just what we mean. You'll leave your appointment with a face that feels tighter and more alive, and from that point on, you'll be hooked.
Contact us at Fox Vein & Laser Experts
To schedule your first chemical peel or pair your next facials, Skinwave, or laser skin treatment with a chemical peel, give us a call today!