Cosmetic Skincare for the Socially Distanced
Cosmetic Skincare for the Socially Distancing
We know just how you're feeling – torn in two about wanting to continue protecting yourself and others from the Coronavirus, yet desperate to return to your regular self-care routine and give your skin the attention it deserves. You're not alone.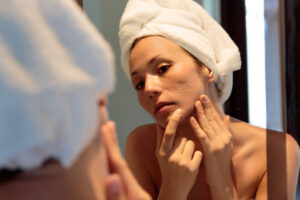 At Fox Vein & Laser Experts, we understand the need to take care of yourself, indulge in a little pampering, all while being mindful of the pandemic that still exists outside our doors. This is why we've created a completely socially distanced experience for our patients so that they can do what it takes to feel somewhat normal again, without worrying about putting themselves at risk.
"It became abundantly clear somewhere in the middle of quarantine this spring that people, mainly women, were losing control of their skincare and overall self-care routines. This is not a nice feeling, and at a time when the world around us seems completely out of control, I could sense this need for our patients to take back control of how they felt. This is why we've created the safest possible environment at our offices," Dr. Susan Fox shares. 
Sure, at first thought, cosmetic skincare doesn't sound like the most socially acceptable way to care for yourself when needed to be socially distanced, which is why we had to work extra hard to bridge the gap between the two. We've abided by the CDC guidelines laid out for us, the county's rules for re-opening, and then stepped it all up a few notches for extra measure.
So whether you're visiting us for a facial treatments, peel, microneedling treatment, Skinwave hydro facial, Miami laser hair removal, or all of the above, you can rest assured that you're doing it safely.
Here's how:
Your Space Matters
Gone are the days of sitting shoulder-to-shoulder in our waiting room as you wait for your appointment. Gone are also the days of sitting in our waiting room at all. Now, to ensure you get the space you deserve, we are asking that you wait in your car until your appointment time, at which point we will call you to come in. This way, you'll be able to walk directly into your treatment room without having to interact with others or feel as if your space is being compromised.
Speaking of Treatment Rooms
If you thought we were clean before, we've taken cleanliness to a whole new level. Each room is thoroughly cleaned and sanitized before and after each treatment. Fresh sheets, towels, and peace of mind are available as soon as you enter the room. 
From the Other Side of the Glass
Yes, in most cases, aestheticians need to get up close and personal in order to treat your skin. However, socially distanced times call for socially distanced measures, which is why we're using a plexiglass partition to create a barrier between you and your skincare professional. This little piece of plexiglass goes a long way when it comes to your safety.
Sanitized Equipment
No matter the treatment you're visiting for, you can bet the tools, machine, and/or laser wand has been sanitized and wiped down in detail. Replacement pieces are used when necessary and nothing is re-used when it comes to your skin. 
Masks and Face Shields
Your aesthetician and/or laser technician will look a little more covered up than you're used to. Face shields and N95 masks are used and replaced between patients to ensure there is no transmission of any kind. If you miss our friendly smiles, just know that we're smiling at you from under our masks because we're so happy to see you back.
Virtual Consults
If you're on the fence and want to speak to one of us for a thorough consultation, we can schedule this virtually! Simply let our front desk know how you'd like to arrange for a consult and we'll do our best to comply.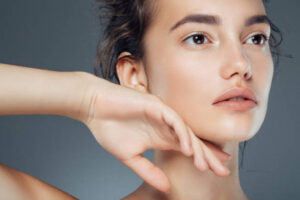 For more information on how we're handling cosmetic skincare for the socially distanced, give our office a call today!
We look forward to hearing from you and helping you get back on track with your skincare routine – one mask and pump of sanitizer at a time.
Read our related blogs:
Suffering from acne under your mask? Here are the Mascne treatments you need!