Five Custom Skincare Treatments
Non Invasive Skincare Treatments
There is no doubt that 2020 is the year of non-invasive skincare treatments, and with that, comes the rise in popularity of custom skincare treatments. Less downtime and less risk associated with seriously effective skin enhancing treatments mean more flexibility in layering and creatively combining multiple procedures to achieve your desired look.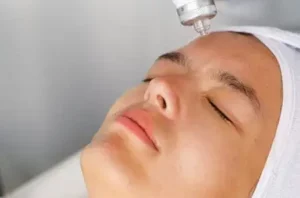 At Fox Vein & Laser Experts, a leading skin and vein center in South Florida, we're all about this new trend in giving our clients the autonomy to create their own custom skincare treatments. Not only does it help our patients to learn about the many cosmetic skincare offerings we have right here in our office, it allows them the ability to choose what works for them – and saves lots of time, too!
"First, our patients wanted non-invasive skincare winners that delivered when it came to results," Dr. Susan Fox says. "Now, they want to make the most of their time when stepping away from their busy lives for some much-needed self-care. This is why we enjoy, and promote, the opportunity for patients to customize their visits with their favorite treatments. With close to zero downtime needed for any of our procedures, the attitude has become "the more the merrier" for both our patients AND staff."
Still wondering which non-invasive cosmetic skincare treatments match up best when it comes to your skin's needs? Here are some of our favorite combinations:
DERMAPLANING + VIVACE MICRONEEDLING
For tighter, brighter, baby-smooth skin
This is one of those custom combinations that seems sent straight from the skincare gods themselves. As if Vivace Microneedling was amazing enough in itself, now we're finding that patients are one step ahead, and scheduling a dermaplaning appointment in advance of their visit with the Vivace radiofrequency that has changed the micro-needling game. Dermaplaning is a skin treatment that uses an exfoliating blade to skim dead skin cells and hair removal from your face. It's also called micro-planning or blading. Dermaplaning aims to make your skin's surface smooth, youthful, and radiant. It's also used to remove "peach fuzz," the short, soft hairs on your face
Pair them together and you've got the perfect double treatment to get your skin ready for a big event or repair it for some much needed self-care, and is ideal for any skin type or texture.
DERMAPLANING + GLYCOLIC PEEL
For super clean pores, tighter skin, and major reduction in acne
Clogged pores, dull skin, and light acne are no match for this triple threat. One of our newest babies, the Skinwave from Cartessa, is actually a triple threat in itself. The Skinwave combines an aqua-delivery system, skin revitalizing solutions and Hydrogen therapy for a multi-dimensional skincare treatment. Solutions rich in Alpha Hydroxy Acid (AHA), Beta Hydroxy Acid (BHA), Hyaluronic Acid and Hydrogen (H2) are infused deep into the skin, while gentle extraction removes impurities. It's the ultimate compliment to brighten skin, improve vitality and tone.
So now, imagine your pores are completely cleaned out, your skin is hydrated, and you have the perfect canvas to dermaplane and throw on a peel that will help tame any acne left behind. This powerful pack of three will have you glowing from the inside out when you're finished, and is ideal for oily and/or acne prone skin.
LASER HAIR REMOVAL & INJECTABLES
For less hair, less wrinkles, and skin you can feel confident about
With aging comes wrinkles and sagging skin, no doubt, but for many women, postpartum and menopausal hormones can cause unwanted hair growth in the strangest of places. Wrinkles, sagging skin, and hair growth? How fun, said no one ever.
But when combining laser hair removal treatments with your visits for injectables like botox and fillers, you're doing triple duty to combat the pitfalls of hormonal womanhood. Our expertly trained aestheticians will help you lose the hair for good (think: no more plucking chin hairs in the car), while one of your doctors will help you kiss those wrinkles and collagen-depleted areas of your face bye-bye with a natural injectable approach to plumping up your face.
PRP INJECTIONS + VIVACE MICRONEEDLING
For twice the results in half the time
When you couple Vivace RF microneedling with PRP (platelet-rich plasma therapy), you'll experience an even richer enhancement to your skin.
This is a sought-after skincare treatment in Miami, and one that is now available at the Hollywood office of Fox Vein & Laser Experts. This procedure, used to help with skin rejuvenation, involves the application of a patient's blood platelets back into their body in a targeted location that needs treatment. The platelets are retrieved from a blood sample that is taken from the patient, separated from other blood components, and then applied back into the body to do their work.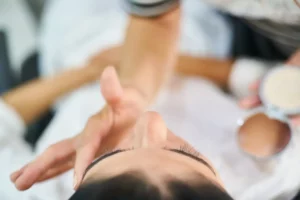 These platelets have proven to encourage areas of the body that are inflamed or damaged to heal much more quickly. Microneedling is a procedure in which new collagen and elastin-rich tissue is created as a result of the skin being "injured" by tiny needles pricking its surface. When PRP is added to a Vivace RF microneedling treatment, it causes those needle wounds to heal at a faster pace, and will assist in lifting the skin, decreasing wrinkles and fine lines.
This pair is perfect for someone craving the benefits of a facelift, without going under the knife.
Contact us at Fox Vein & Laser Experts
Ready to customize your next skincare treatment at Fox Vein & Laser Experts? Call now!