Best Non-Invasive Skin Enhancements for 2020
Go under the knife? Get poked and prodded by needles? For many years in the aesthetic industry, these were the only ways to enhance your appearance. Pain means beauty, right?
Well, not exactly.
Not at Fox Vein & Laser Experts, south Florida's leading center for vein removal, skincare, and non-invasive beauty treatments. Over the years we've been able to get behind the many modalities available that not only shine in the areas of efficacy and costs but also provide a patient experience that is much more comfortable than the more invasive beauty enhancement techniques of yesteryear.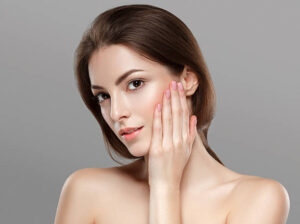 And we're so glad we've jumped on board this train. According to beauty bible Harper's Bazaar, "Natural looking 'tweakments' might sound like a contradiction, but that's what more and more of us are looking for – it's about enhancement, not alteration. Advanced laser and skin expert Debbie Thomas says that, when it comes to skin rejuvenation, the natural look can be achieved via lasers rather than wrinkle-reducing injections (like Botox). "They keep the skin in great condition, boost everything from collagen to brightness while tackling visible imperfections like pigmentation, red veins, and inflamed skin. They don't have any of the recovery time they used to either so while it may be a less obvious approach, it will ensure more balanced and healthy-looking skin."
Check out Our Laser Treatments
Did someone say lasers? We've got plenty of these! Check out our laser treatments making both the Harper's Bazaar cut for top beauty trends of 2020 and the most effective and comfortable enhancement techniques to date:
Vivace Microneedling
Imagine; You're in and out in under an hour with skin that's immediately tighter, brighter, with a significantly reduced appearance of fine lines and wrinkles. That's the magic of Cartessa's Vivace RF Microneedling experience. "
We brought this baby into the Fox Vein & Laser Expert's family over a year and a half ago and knew immediately that our clientele would go crazy for the results. You don't get the bloody aftereffects that traditional Microneedling techniques bring about, plus, the radiofrequency tightens while the tiny needles help to stimulate collagen production almost immediately," Dr. Susan Fox, practice owner, and founder say.
Skinwave
Even just the name of it sounds refreshing, doesn't it? Hydro, meaning water, and wave reminding you of a relaxing day at the beach. We imagine they did this on purpose because your first Skinwave experience will be just as relaxing and comfortable – only with results that will have you addicted to the fact that your pores have never looked so clean and tight, and your skin hasn't glowed this bright since, well, ever. The Skinwave, which boasts an aqua-delivery system is where it's at for anyone looking for mind-blowing results times three.
That's right – it's like three facials in one with its ability to cleanse, hydrate, AND target skin concerns. Skinwave infuses deep into the skin Alpha Hydroxyl Acid (AHA), Beta Hydroxy Acid (BHA), and Hyaluronic Acid to address top skincare needs: exfoliating, oil control, and moisturization. How soothing does that sound?
Platelet-Rich Plasma (PRP)
PRP, which stands for platelet-rich plasma, is the process of injecting a patient's own platelets (blood cells that play many roles in the body including helping wounds heal and promoting blood clotting so a person doesn't bleed too much when cut) into the body in a specific area that needs treatment. The platelets are retrieved from a blood sample that is taken from the patient's body and then separated from other blood components before they are injected back into the body. Studies show that injecting these high concentrations of platelets into areas of the body that are inflamed or damaged, it can encourage wounds to heal at a much quicker pace. PRP treatments have been gaining popularity over the last few years for their ability to take years off your face, heal injuries, and refine scars.
Combination Treatments
The same Harper's Bazaar article highlighted the fact that non-invasive combination treatments are trending big time for 2020, and we're sure glad they are since we've been a fan of these for years. "Facials with radiofrequency and Microneedling with lasers, or for a more low-key option and rejuvenation treatments; by taking a mix-and-match approach it means practitioners don't always have to take the most invasive route." Sounds like everything we just listed above, doesn't it?!
In today's world where we're all pressed for time and looking to get the most bang for our buck, combo treatments have quickly become a client favorite around here. Here are some more of our favorites:
Dermaplaning & Vivace RF Microneedling
Slough off the top layer of dead skin cells from your face before giving that fresh new layer of skin a boost with our Vivace RF Microneedling treatment.
Vivace RF Microneedling & PRP
Both super effective on their own, but pack a much more powerful punch together. When you pair Vivace RF Microneedling with PRP (platelet-rich plasma therapy), you'll experience an even more remarkable enhancement to your skin.
Skinwave & Vivace RF Microneedling
Hydration, cleansing, moisturizing, tightening, brightening – I mean, if this doesn't sound like the most perfect pair since peanut butter and jelly then we have nothing left to say.
Contact us at Fox Vein & Laser Experts
Have a skin treatment combo you'd like to try? Ready to give your skin the best non-invasive boost of its life? Come visit us today at Fox Vein & Laser Experts in Hollywood.