What causes Dark Spots and how to remove it with laser treatment?
Factors that Cause Dark Spot on Your Legs and Treatment Options Available
If you have dark spots on your legs, you need to camp here because you are not alone. Dark Spots often occur when a patch of skin contains or produces more melanin than the neighboring area.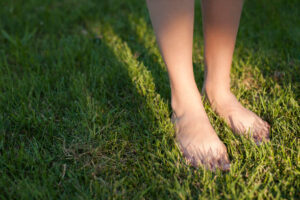 Melanocytes are the cells that produce melanin. The more melanin produced, the darker your skin becomes. Freckles and dark spots are indicators of more melanin in that region. Dark spots are common to all people regardless of their skin tone. There are measures you can take to lighten those spots or reduce them from spreading too much. Below, we are going to discuss the possible causes of dark spots on the legs, how to react on them, and the alarming signs that mean you should seek medical intervention.
The Common Cause of Dark Spots on the Legs
Many factors can cause dark spots on your legs. While in several cases they are harmless, sometimes they might be an indication of serious health conditions. The following are the common causes:
Sun damage
Post-inflammatory Hyperpigmentation
Diabetes
Melanoma
Treatment Options
Over-the-counter treatment (OTC)
Their many products sold over-the-counter that claims to lighten skin, though there is limited evidence to support this. Some products work better than others, so you need to try several of them to find the best that works for your skin. Many OTC supplements and exacts are well regulated, while others don't have well-established guidelines for safe use. Therefore, it's critical to discuss with your dermatologist before use.
Use of Laser Dark Spot Removal

Laser treatment is an effective skin treatment that can reduce dark spots without scarring. Your doctor will advise whether your case requires laser treatment or not. However, laser dark spot removal dark spot treatment dark spot removal treatment can be done on its own or through a combination with topical skin lightening therapy.
The treatment option is not the best for people with dark skin, as the healing process might leave darker pigmentation than the previous ones.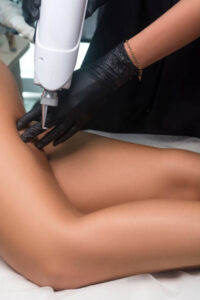 When you should see the doctor
Dark spots are not usually a cause for concern, but you should notify your doctor if you discover the following:
Raised and rough spots
Changing moles
Dark spots on your fingers, nose, palm, mouth, anus, or vagina
Contact us at Fox Vein & Laser Experts
Vein center Miami at Fox Vein & Laser Experts is here to help you. Contact us at 954.627.1045 today for your spot removal Miami. Start a new confident life with a beautiful face.