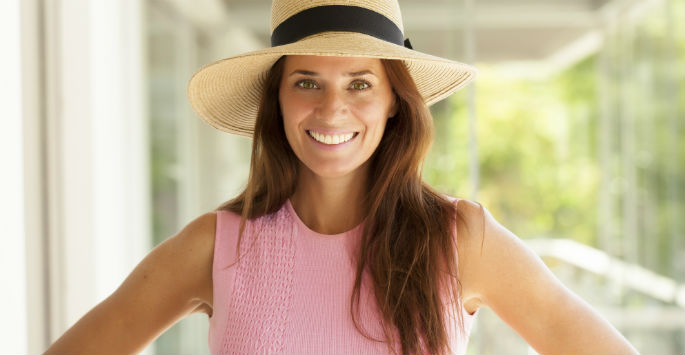 Get Quick, Easy, and Effective dark spot treatment Miami with the PicoWay® Laser at Fox Vein & Laser Experts!
Do you have any visible areas of pigmentation that you'd like to address through cosmetic treatment? vein center in Miami are proud to offer PicoWay® laser spot removal treatments to improve the appearance of pigmentation on nearly any area of the body.
This fractional laser can deliver high-quality aesthetic improvements to our patients that are quick, simple, and feature little to no downtime or unpleasant side effects.
Why Undergo a Laser Spot Removal Treatment in Miami?

While many different types of pigmentation that form on the skin pose no physical harm to the people that develop them, they can still be a source of embarrassment and shame. For patients interested in undergoing a spot removal treatment that doesn't involve surgery or extensive downtime, we recommend the PicoWay® laser spot removal treatment. This treatment breaks up spots using powerful laser energy without the burden of extensive downtime and discomfort.
How Does Spot Removal Treatment Work?
During a PicoWay® laser treatment, short, quick beams of concentrated light are aimed at the target treatment area. Each of these beams lasts for a matter of picoseconds, each equal to one trillionth of a normal second.The speed and strength of these beams have a photoacoustic effect on the skin that breaks up the inner structures responsible for pigmented lesions. As these structures gradually dissipate and are removed from the body, pigmentation in the treatment area begins to fade and healthier, more evenly toned skin is revealed.
What Kind of Spots can PicoWay® laser spot removal Treatment Address?
The PicoWay® laser can be used to address an incredibly wide range of different pigmented lesions. These include:
Currently, the PicoWay® laser is also the only laser treatment available that can be used to treat melasma.

What Can I Expect from Laser Spot Removal Treatment in Miami?
PicoWay® laser treatments in Miami are significantly faster and more comfortable than other similar laser procedures because of the quick intervals in which they deliver laser energy to the skin. Each treatment session typically takes no longer than 20 minutes to complete and brings patients little to no downtime.  
In the Hollywood, Miami,  Fort Lauderdale and Pembroke Pines areas of Florida, Fox Vein & Laser Experts are proud to offer our clients access to the state-of-the-art vein and laser services administered by a group of dedicated medical professionals. Our practice is led by Dr. Susan Fox, a physician with 20 years of experience in the field of laser spot removal treatment. If you'd like more information about our practice or are interested in scheduling a consultation appointment, contact us today.
Read our blogs related to Spot removal:
1. Fast and Simple – Scar and Spot Removal
2. What causes of Dark Spots and how to remove it with laser treatment?