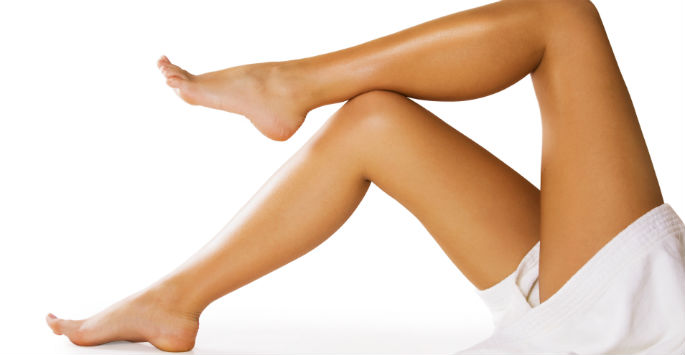 In the past, larger or underlying varicose veins have been treated using vein removal surgery. At Fox Vein & Laser Experts, we offer innovative foam sclerotherapy to remove larger veins non-invasively and without downtime.
What is Foam Sclerotherapy?
During traditional sclerotherapy, a medicated solution is injected directly into affected veins. While a safe and effective technique, this version of sclerotherapy is typically ideal for smaller veins, while larger varicose veins require more extensive treatment. With foam sclerotherapy, small amounts of the solution are rapidly mixed and agitated with small amounts of air in order to create a foamy consistency.
When injected as a foam rather than a liquid, the solution can target some of the larger, underlying varicose veins that cannot typically be treated with sclerotherapy. The foam irritates the lining of the vessel walls, causing them to stick together and clot, rerouting the blood through healthy veins.
Over time, the treated vein is naturally removed by the body and replaced with healthy tissue.
What are the Benefits of Foam Sclerotherapy?
When performed by a licensed medical professional, foam sclerotherapy has several benefits:
This treatment is significantly less invasive than vein removal surgery

Foam sclerotherapy is often performed using ultrasound imaging in order to ensure that the foam passes through the vein for optimal results

With foam sclerotherapy, more of the solution can be used without injecting too much of it

Although some initial stinging may be felt as the foam is injected, this procedure is mostly painless and requires no downtime.
Am I a Good Candidate for Foam Sclerotherapy?
Men and women who are interested in having their larger varicose veins removed without surgery may be candidates for foam sclerotherapy. Contraindicating medical conditions such as clotting disorders may require further evaluation before treatment is approved, which can be discussed during your consultation at Fox Vein Experts. We will evaluate several factors such as your overall health, medical history, and individual condition to determine if this procedure is right for you.
How Many Sessions Will I Need?
Depending on your individual vascular condition, multiple treatment sessions may be necessary in order to achieve desired results. Vein center in Miami At Fox Vein & Laser Experts, we have several years of experience in various vein treatments and will effectively treat your condition in the least amount of sessions possible. Your treatment options will be discussed with you during your consultation.
In the Hollywood, Miami, Fort Lauderdale and Pembroke Pines areas of Florida, Fox Vein & Laser Experts is led by Dr. Susan Fox, who is a board-certified expert in veins and vascular medicine. Contact us today to schedule a consultation and find out if you are a candidate for foam sclerotherapy treatment in Miami.  
Read our blogs related to Foam sclerotherapy: