Best Grade Hollywood Vein Removal Services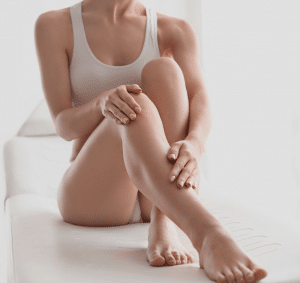 We are living in a world of sunshine where everyone wants to look glamorous and perfect. However, with ever-changing lifestyles and unhealthy living habits, spider veins or varicose veins appear that is embarrassing when you want to flaunt over the beaches.
On the other side, these varicose veins are quite painful and create discomfort in walking and running for some individuals. Whereas, in some cases, the varicose veins become so troublesome and develop severe disorders.
If that too persists in you, then this is the right time to get rid of these varicose veins, pain, discomfort, and achieve flawless legs.
Here, we are experts in vein treatment in Hollywood, who provide the best and assured Hollywood vein removal services for our valuable clients. We have been practicing advanced laser vein removal treatment and devoted to treating spider and varicose veins in Hollywood.
What are Spider Veins or Varicose Veins? 
Spider veins or varicose veins are the small protruding blood vessels that turn and twist and can be seen through the skin; these may be red, blue, and purple. Varicose veins are common in the legs, chest, and face. This may be caused due to prolonged standing over the feet, heredity reasons, and obesity.
Most of the individuals don't like the varicose veins as these veins affect their appearance. Hence, they want to remove them.
To serve your needs, we have the Hollywood vein clinic & experts that help in eliminating these varicose veins with our advanced laser techniques. Above this, the treatment is safe and affordable, which assures you to achieve the best results.
The treatment provided by us might be covered under Medicare and commercial insurance, especially in those that have swelling, cramping, and pain in the varicose veins.
Why Proceed for Laser Vein Removal in Hollywood?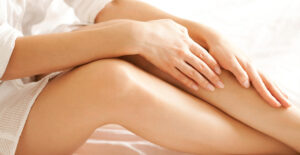 Varicose veins do not affect the appearance only. They affect the blood flow and, in some cases, cause pain. Other vein removal treatments might not be safe for removing this vein as they cause several side effects.
But the Hollywood vein removal services that we offer involve laser therapy that is safe and efficient. Moreover, it doesn't cause any side effects, and no scars are left behind. Laser vein removal treatment consists of the emission of laser energy over the affected area. The beam of light transforms into heat energy. This, in turn, causes the varicose veins to collapse and close off.
When the entire veins are closed completely, the blood will naturally reroute back in the regular veins for blood circulation. We also offer Sclerotherapy that uses injections to remove the spider veins.
What is the Difference Between the Sclerotherapy and Varicose Vein Laser Removal Therapy? 
Although the Sclerotherapy and laser vein removal in Hollywood provide similar outcomes, they are quite different. But the laser vein removal treatment is done without using any medication and injections; it only involves applying the laser beam over the skin surface.
In Sclerotherapy, the spider veins are treated with injections that may create discomfort in the patients. However, both the procedures result in collapsing the veins and closing up permanently. This will also ensure that blood will flow in the right direction.
It generally takes a short time for the veins to close after the treatment. Thus, we being the expert vein removal Hollywood services provider, offer both the treatment and services so that you can opt for better treatment according to your preference.
What Benefits You Will Have from Laser Spider Vein Removal Treatment? 
There are various benefits of having spider vein removal treatment. Some of the benefits that you receive are as follows:
The Non-invasive Treatment 
One of the significant benefits of laser vein removal is that it is a non-invasive treatment, which means you need to have an incision and damage over the skin tissue for achieving the relief. The non-invasive treatment keeps you safe from the scars that may look awkward too.
No Needle Involvement 
Another essential benefit of the laser vein removal treatment through vein removal doctor is that you don't need to pass through needles and injections. Instead of this, the laser vein removal involves the penetration of the light beam into the skin that collapses the veins and closes them.
Highly-Efficient 
Besides other benefits, the laser treatment that we offer to you is highly efficient and safe for all skin types. No wonder what skin type you have and what medical history you have, the treatment is entirely safe for you.
No More Downtime 
Many other vein removal treatments require downtime to cover the effect of treatment but not in laser treatment. There is no downtime and no pain and medicinal prescription needed after the treatment. Moreover, within a few hours, you can be set free to move and go. But you might require to avoid too much exertion and pressure over the legs as it may affect the treated area.
Why Choose Us for Varicose Vein Removal Treatment in Hollywood? 
Being an expert of vein removal, we know that varicose veins or the spider veins are not just a cosmetic problem that affects your appearance only; instead, it can make your legs throb, swell and cause severe pain too.
Untreated varicose veins tend to get worse with time. This is why you need to treat these spider veins at the earliest.
Expert Medical Staff 
We have laser vein removal doctors. More than that, we have a Hollywood vein removal expert's team who all are certified and trained by medical professionals. Foremost they examine the patient's medical condition who have varicose veins.
After that, based upon their examination report, provide the appropriate varicose vein removal treatment to close their varicose veins. The medical expertise also ensures you that you are in safe hands and get assured treatment.
No Multiple Visits and Convenient Services 
Being an expert in vein removal, we provide convenient and affordable services that serve your requirement ideally. Thanks to the latest and advanced scientific techniques that give you relief from the multiple visits of removing the varicose veins. Our health experts also care that the individual will have no side effects or minimal side effects after the treatment. However, all the side effects are gone within a few days of treatment.
Please contact us for a free consultation or call us at (954) 627-1045
Frequently Asked Questions 
   1. How does the laser vein removal treatment work? 
The laser vein removal treatment releases a beam of light that turns into heat energy. This energy deeply penetrates the skin to collapse the veins and close them forever. It usually requires five to ten minutes to treat the affected area. No needles and medical prescriptions are needed after the treatment.
   2. What do you mean by non-invasive laser vein removal treatment? 
The non-invasive vein removal treatment means you don't need to get pierced with the injections and incision to achieve the treatment. Instead of this, the laser beam light directly penetrates deep into the skin to get rid of these spider veins.
   3. What can I expect after the vein removal treatment? 
You will achieve flawless skin after the vein removal treatment. The blood that flows in the wrong direction will reroute to the main blood flow stream. Other than this, the pain and discomfort that occur due to these varicose veins will completely go after the treatment. Moreover, the visibility of the varicose veins from the skin is also gone forever.
We offer vein treatment services in the following cities also: