Vein Removal Treatment in Weston that you can trust on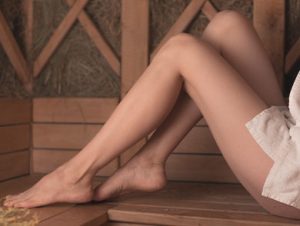 Most women bother from the varicose veins and spider veins over the legs and face an ever-changing lifestyle. These small yet unsightly clustered blue, red, and purple veins commonly appear on ankles, calves, and thighs.
It is estimated that adult women and men are plagued with these veins that cause a cosmetic problem. Moreover, varicose veins are a more severe reflux disease that is frequently accompanied by symptoms like throbbing, pain, burning sensations, muscle cramps, and muscle fatigue.
If these veins remain untreated, it can cause several other issues like blood clots, leg ulcers, etc. If you have the same trouble and finding the right Weston vein removal services, you are in the right place.
With our Weston vein removal experts' help, hundreds of patients have successfully availed our services to improve the legs' appearance and treat the varicose veins. We have been offering the sure-shot solution of Vein removal in Weston. 
What Are Varicose Veins? 
Varicose veins are bulging, thick, and twisting rope-like veins that appear over the legs and faces. Earlier, it is considered a cosmetic issue that makes appearance awful, but later it can cause severe problems like leg swelling, pain, irritation, inflammation, and many other things. Research shows that individuals who consistently work for longer hours by standing over their feet will likely develop these varicose veins.
Other than this, some heredity and changing lifestyles can also contribute to the development of varicose veins. These are typically chronic and may progress to cause serious medical issues. If that makes you feel awkward and causes serious trouble, then we can help in achieving relief.
We have expertise in delivering the Weston vein removal services to eliminate the pain, discomfort, and other related issues. Moreover, we have a Weston vein removal experts' team who are highly skilled and professional. They help diagnose and treat the varicose veins earlier and provide complete relief from these trouble-causing veins.
Treatment that gives you relief from varicose veins 
Weston vein removal treatment offered by our vein removal Weston experts is widely acceptable in treating those varicose veins that cause trouble in the legs and face area. Weston vein removal services that we offer to you are as follows:
Leg Thread Veins Removal Treatment 
Leg thread veins are small protruding blood vessels that develop into large blood vessels by the passing time. These veins affect appearance and cause serious issues too. However, the leg thread veins can quickly be removed with the help of laser vein removal Weston treatment.
Another most acceptable treatment that is available at our vein removal Weston clinic is Sclerotherapy. By following these treatments, you achieve toned and smoother legs back and resume your daily work quickly. The result is visible, with no scars and flawless skin that gives you confidence.
Facial Thread Vein Removal-Short Wave Diathermy 
The small thread veins from beneath the skin surface and increase in size gradually. It sometimes also refers to the telangiectasia or commonly known as the spider veins. These tiny blue, red and purple veins can appear over the face region such as nose sides, cheeks, and below the chin.
Hence, to treat facial varicose veins, we follow the Diathermy that is collectively known as electro-coagulation. Our Weston vein removal experts provide the safest procedure to treat the veins.
The procedure involves the cauterization by the heat current, which helps to collapse the thread veins permanently. The fine needles are also used to prick the skin and pass these electric currents into the veins, which then accurately seal the heated veins.
After a few weeks, the varicose veins will completely disappear or become unnoticeable. A mild anesthetic cream is also used over the area to be treated before starting this procedure. This will further help to ease the treatment and doesn't cause any discomfort.
Our vein removal treatment is entirely effective, safer, and straightforward. You can accept the hands of experts and say goodbye to these red, blue bulging veins permanently, leaving behind smooth, flawless, and vein-free skin.
Are these Spider Veins bothering you? We Can Help You! 
If you are in Weston and searching for the best vein removal in Weston, come straight to us. We are experts in providing the Weston vein removal treatment. Laser ablation and Ambulatory phlebectomy are other essential services that we offer to you for treating varicose veins.
Our Weston vein removal doctors have expertise in the latest and advanced laser techniques and other scientific treatments to permanently deal with varicose veins. We are currently serving the best laser vein removal treatment services for patients looking for treating varicose veins.
Laser Vein Removal Therapy 
Sensitive lasers are used to breakdown the targeted veins without affecting the side veins. The unwanted veins are treated with the process of photo thermolysis. These lasers are administered in short bursts to avoid skin and tissue damage.
How Does the Treatment Work? 
Small laser beam light is released inside the skin that penetrates profoundly and destroys the varicose veins by collapsing them. The heat generated with the laser beam destroys the varicose veins, which, in turn, reabsorbs the skin. Thereby causing the veins to shrink and disappear completely.
The benefit of Laser Treatment 
The laser beam penetrates deeply into the skin without incision and cuts made over the skin. Hence, it is safe and effective in treating varicose veins. This non-invasive treatment does not require multiple sittings to treat the veins and does not leave scars over the skin after the treatment.
With minimal discomfort, you can achieve flawless skin back, and above this, the laser vein removal Weston treatment is safe on any skin type and area. The patients may need to wear a compression stocking for a few days to reduce the discomfort and swelling symptoms.
Sclerotherapy Vein Removal Services 
Another Weston vein removal service that we offer to remove these varicose veins is Sclerotherapy. It is widely applicable over the face and legs to treat varicose veins. The procedure involves injecting a small foamy solution into the spider veins, which will allow veins to be dispersed and reabsorbed in the skin.
The treatment is repeated until the varicose veins disappear completely. These are safe and painless and don't cause side effects on the individual. Moreover, the individual can quickly resume their regular activities and doesn't require much downtime to recover from the treatment.
Why have the Weston Vein Removal Services? 
The disturbing lifestyle develops varicose veins in any individual, especially women. The veins slowly affect the legs and face's looks, but it may cause serious health problems if it remains untreated for a longer time. Swelling, pain, irritation, redness, walking trouble, burning sensation, and ulcers are other health issues directly associated with these varicose veins.
Hence, to get relief from the discomfort that occurs due to these varicose veins, it is essential to have the vein removal Weston services. If you are having trouble, we got the best Weston vein removal treatment to treat your problem and permanently get rid of it.
We are widely acknowledged for our services because of the following things.
Medical Expertise 
We have Weston vein removal doctors who provide highly effective laser vein removal treatment for patients suffering from varicose veins. All our vein removal experts have gained expertise from highly recommendable medical professionals.
Advanced Techniques 
To achieve better treatment, it is also essential to have advanced techniques. This is why we provide advanced laser technology, radio-frequency methods, and molecular diagnosing methods to offer the treatment successfully.
Convenient Services 
Our Weston vein removal experts value your time, so we provide vein removal services beyond the time zone. Our experts remain dedicated even beyond the time limit to give the most convenient Weston vein removal services.
Other than this, we have the hands of experts who provide treatment with minimum discomfort and take care of skin issues and other medical issues that may persist in the individual who will avail of the varicose vein removal treatment.
Frequently Asked Questions 
   1. What precautions do I need to follow after the Weston vein removal treatment? 
Usually, the laser vein removal treatment is safe and effective; still, after the treatment, you might need some precautions to follow such as;
Avoid unnecessary exertion and direct heat of the sun
Do not go to the gym and avoid heavy workout
Do not stretch or stand over the legs for a longer time.
   2. Which Weston vein removal treatment is safe for the face? 
Laser vein removal treatment is safe for the skin. But if you have small thread-like veins, then Sclerotherapy would be great for dealing with the varicose veins and achieve smooth and flawless skin back.
  3. Can we drive after having the varicose vein removal treatment? 
Well, it depends on the area to be treated and what type of treatment you obtained from the Weston vein removal doctors. But usually, doctors advice you to avoid driving if you have vein removal treatment over the legs. This is because it may cause legs to stretch, which may strain the treated area, causing discomfort in that area.
We offer vein treatment services in the following cities also: