For the Best Laser Treatments in Miami, Choose PicoWay
When a treatment or procedure is released for a specific skin issue but then ends up aiding a variety of other skin problems, it's really a best-case scenario for everyone.The PicoWay Laser is exactly that.
The renowned PicoWay Laser, by Syneron Candela, is a breakthrough treatment that many associate with Miami tattoo removal because of the great results it delivers, but here at Fox Vein & Laser Experts we also use it in different ways.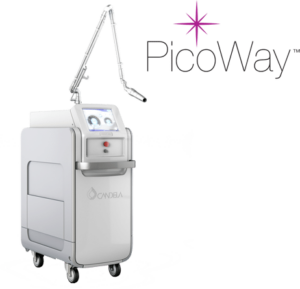 Our practice truly offers the best laser treatments to help you with a variety of skin ailments.
The PicoWay Laser has become so popular with tattoo removal because it delivers intense laser energy in short bursts, which breaks up the pigmentation of the tattoo so that it can be easily absorbed by the body. The laser can remove tattoos in a variety of colors and on people with different skin types in a more efficient and effective way than previous laser tattoo colors removal treatments. So if you are looking for tattoo removal & laser hair removal in Miami, Fox Vein & Laser Experts can help you say goodbye to that ink.
Dr. Susan Fox, who has more than twenty years of experience, is an expert in laser treatments. Because of that, she's figured out different ways to use PicoWay Laser other than just for tattoo removal.
Here are a few other skin issues Dr. Fox can help remedy with a laser treatment:
A traumatic incident or even a minor accident can cause scars that may be embarrassing and affect one's self-esteem. The PicoWay laser, which is fast and virtually painless, can help improve the appearance of the red scar tissue surrounding the injury. The laser prompts the creation of new skin cells that help the scar better blend in with the surrounding skin and in some cases may even completely fade it out.
As one ages, your skin may develop dark age spots. PicoWay Laser can be used to help reduce the appearance of those spots and in some cases erase them all together. The speed and strength of the laser causes the dark pigmentation to break down and be absorbed by the skin giving the appearance of a faded spot or one that never existed.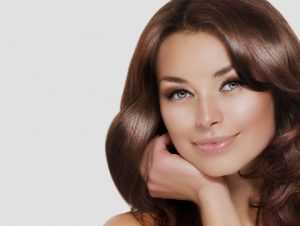 Along the lines of the age spots, PicoWay Laser can also be used to treat wrinkles and fine lines on the face but also the hands – a place on the body that is often overlooked but can sometimes give away someone's age. The laser is so efficient that there is really little or no downtime for recuperation. Bonus: Each session only lasts about 20 minutes.
Contact us at Fox Vein & Laser Experts
At Fox Vein & Laser Experts, Our Miami vein doctor offers a variety of other laser skin treatments to help many different skin issues. Contact us today to see how we can help you.