A Complete Guide for Foam Sclerotherapy Therapy
Foam Sclerotherapy and What You Need To Know
Sclerotherapy therapy is a minimally invasive, non-surgical procedure that involves the injection of a medical solution with the primary purpose of destroying and eliminating varicose veins. There are a few different types of sclerotherapy therapy procedures, each used to treat a specific type of varicose vein. At Fox Vein & Laser Experts, a premier vein center in Miami, we offer the most innovative treatments to remove varicose veins in the easiest and most comfortable way possible for our patients. No surgery needed. Zero downtime. Proven success.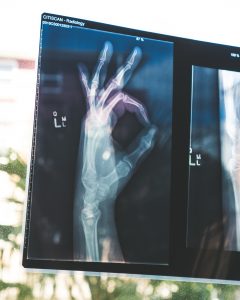 Foam sclerotherapy is one of the three sclerotherapy treatments we offer at Fox Vein & Laser Experts. The others include visual sclerotherapy, a quick and easy procedure used to treat small spider varicose veins, and ultrasound-guided sclerotherapy, which is used for the treatment of varicose veins that are located deep below the surface of the skin and not as easily visible to the naked eye. 
So what's the difference between these sclerotherapy procedures and foam sclerotherapy? Simply put, foam sclerotherapy uses a foam to treat the varicose veins and is targeted toward the treatment of large varicose veins. Foam sclerotherapy involves creating a foam-like consistency out of the medicated solution to increase its ability to reach larger, underlying varicose veins that traditional sclerotherapy cannot typically treat. 
Here's how it works: small amounts of the medicated solution and small amounts of air are quickly mixed together to form a foam. Now, instead of injecting a liquid solution into the veins like with traditional, the foam is injected, which then irritates the lining of the vessel walls and causes them to bind together and form a clot. This will reroute the blood to healthy veins, and eventually, the body will naturally remove the treated veins and new, healthy tissue will form in their place. Your Fort Lauderdale vein doctor will use ultrasound imaging when injecting the foam into the veins. This is to ensure targeted, exact, and precise placement of the foam substance into the vein. It is also an efficient practice because it allows the doctor to make sure that the foam is going only to the exact place it is needed, which means there is no extra foam being used and wasted. 
How Long Does Foam Sclerotherapy Take to Work?
It's important to remember that no two patients are the same. That being said, no two treatments are the same either. There is no definite answer as to how long foam sclerotherapy works because the number of vein treatments will vary patient by patient. There are a few determining factors, and our job at Fox Vein & Laser Experts is to take those factors into consideration as we create a personalized treatment plan for each and every one of our vein patients. The length of time it will take for foam sclerotherapy to work will depend on things such as overall health and other present disorders, personal needs, and patients' desired results.
According to the Mayo Clinic, patients who have gone through treatment to remove larger veins may see results in about three to four months. However, again, depending on what exactly you are looking for as far as results go, multiple treatments might be necessary.
If you are wondering about the procedure length, it is relatively short. A typical treatment is about a half-hour, maybe 45 minutes. You will be able to go right back to business after leaving our office. While there is really no downtime at all, the only thing we stress is the importance of walking and wearing compression stockings following the procedure. Walking promotes healthy blood flow in the legs, preventing blood clots and other complications. Compression stockings help with blood circulation as well. These elastic socks are easy to wear underneath your regular clothing. Our vein experts recommend wearing them at all times for the first few days after your foam sclerotherapy treatment, and then you can switch to only wearing them during the day for a few more weeks.
How Much Does Foam Sclerotherapy Cost?
Our team at Fox Vein & Laser Experts will go over all of the costs for your foam sclerotherapy treatment and determine a payment plan that you are comfortable with before proceeding. In general, the total cost will be determined by the size of the veins that need vein treatment and how many veins need treatment. The location of the vein clinic makes a difference as well, as costs for treatment within a warm-weather city like Miami where men and women show their legs often will be different than a smaller town in the northern part of the country, where the treatments are not as prevalent.
As for whether insurance covers the vein procedure, that is also something our team will discuss with you. Typically, it is not insured if the treatment is solely being done for cosmetic purposes; however, if you are experiencing medical symptoms as a result of the varicose veins, insurance might cover some or all of the treatment costs.
Is Foam Sclerotherapy Painful?
There are many benefits to having a vein foam sclerotherapy treatment performed by an expert Hollywood vein doctor. For one, it does not require surgery like other vein removal procedures. It's much less invasive and requires little to no downtime, so you don't have to worry about taking days off from work, missing family obligations, rescheduling appointments, or canceling day-to-day engagements. It is also a pain-free treatment. Although some patients may feel a slight stinging sensation at the very beginning of the treatment when the foam is being injected into the vein, it is otherwise painless — and that stinging does not last very long. This is all thanks to advancements in technology that have introduced new tools and techniques to the medical skincare and vein treatment industry.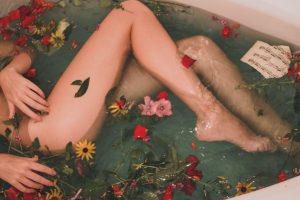 What was once an invasive, time-consuming, painful process, has become a quick, easy, and much more comfortable one. Vein removal has certainly come a long way, and we are proud to offer these innovative and advanced treatment options for our patients at Fox Vein & Laser Experts.
Can Foam Sclerotherapy Cause Blood Clots?
Before approving and proceeding with your foam sclerotherapy treatment, Dr. Fox and her team will evaluate you, especially to see if you have any contraindicating medical conditions, such as a clotting disorder, that would require a closer look before going through with the procedure. 
Otherwise, sclerotherapy is considered very safe and clotting is a very rare occurrence. This is considered to be one of the more severe side effects that could happen, along with an allergic reaction to the medical solution, ulceration where the injection took place on the skin, and Again, these side effects are not seen very often in most patients who undergo the treatment. Some doctors use sodium tetradecyl. There are so many reasons we have to be careful but we focus on everything from the lining of the veins to the vein walls. From spider veins to any other vein issues to be treated. 
Schedule Your Foam Sclerotherapy Consultation Today
Dr. Fox's top priority is to successfully and effectively diagnose and treat your damaged or painful varicose veins. She and her team of vein experts have several years of experience in the diagnosis and treatment of varicose veins and other venous diseases and conditions. Once you have made the decision to put your vein health in the hands of us here at Miami vein clinic, Fox Vein & Laser Experts, we will present all of the treatment options to you and discuss what will be best for you. During your initial consultation, we will take into consideration your overall health, medical history, and individual situation in order to determine if foam sclerotherapy is the best vein treatment for you.
With offices in Hollywood and Pembroke Pines, we are here to provide vein treatment and services to those in the Miami and Fort Lauderdale areas of South Florida. Contact us today by calling 954-627-1045 or going online to schedule a consultation to find out if you are a good candidate for foam sclerotherapy.