Bikini Laser Hair Removal Miami
Best Bikini Laser hair removal in Miami
Nowadays, everyone wants to explore the world, plan holiday trips, and go to beautiful beaches to relax with their family and friends. For the women who likes to wear bikinis on these beach vacations, they may often face the problem of unwanted and very noticeable hair on their bikini line. Many new techniques have been developed to alleviate this problem for women, including a bikini hair removal technique that is gaining popularity all over the country, especially in beach cities like Miami. Bikini Hair Removal Treatment Miami is one of the best in the world. Bikini line hair removal used to be extremely difficult for the women as it required regular maintenance of the hair, which means more sessions, and was also quite painful. Now, as a result of advancements in technology, a new and simpler Bikini Hair Removal technique called Laser Hair Removal Miami Technique has been developed. It uses special laser treatments that have these very notable features, which are the reason behind its popularity across the world, especially in Miami:
The affordable price of treatment.
No side effects on the body after the treatment.
Results in a smooth bikini line.
Patients do not feel any pain during treatment.
Bikini Line Hair Removal Technique Miami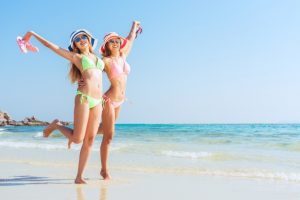 These are some of the eminent features of this revolutionary bikini line hair removal technique Miami. No more hair means no more shaving, waxing or tweezing, and no more spending money on razors and shaving cream. After introducing the skin to laser hair removal, there is less risk for inflammation, red bumps or razor burn, ingrown hairs and other irritation of the skin on the bikini line. This new hair removal process provides a much more comfortable experience. Because of how powerful the laser device is, treatments are performed quicker, and less sessions are needed overtime.
Contact Fox Vein & Laser Experts
Laser hair removal is allows women to enjoy their vacations without worrying about the need to shave before putting on their bikini and heading out to the beach or pool. Bikini line laser hair removal saves time and money, and Fox Vein & Laser Experts is the best in Miami to have it done.
To schedule an appointment, please contact us or call at (954) 627-1045.