Bikini Laser Hair Removal Miami
Best Bikini Laser hair removal in Miami
Today everyone wants to explore the world and plan holiday trips. And everyone loves to go to beautiful beaches and relax with their family and friends. And women wear a bikini on the beaches. But they often face the harsh problem of unwanted hairs on their bikini line. So, many new techniques are developed to cure this problem for women. Hence bikini Hair Removal technique is gaining popularity in countries like Miami. Bikini Hair Removal Treatment Miami is one of the best in the world. The bikini line hair removal earlier was extremely difficult for the women as it required regular maintenance of the hair and was also quite complex. But now as a result of advancement in technology a new a simpler Bikini Hair Removal technique called Laser Hair Removal Miami Technique has been developed. It uses special laser treatments. And the salient features because of which it has gained popularity across the world and especially in Miami are:
The affordable price of treatment.
No side effects on the body after the treatment.
Provide a smooth bikini line.
It gives no pain to the customer during treatment.
Bikini Line Hair Removal Technique Miami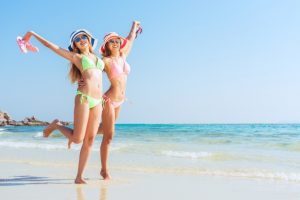 These are some of the eminent features of this revolutionary bikini line hair removal technique Miami. The biggest feature which the firm doing this treatment offers is a free lifetime guarantee after the treatment to its customers. It even lightens the uncolored skin of the bikini line. After the introduction of this technique, the women face less irritation and pain in the harsh process of bikini line hair removal. This technique has even reduced the complexity of the hair removal process and made it simpler and extremely fast treatment. Because of this treatment, the women don't need to spend their precious time and money on buying razors and shaving cream for bikini line hair removal.
Contact Fox Vein & Laser Experts
This technique is a blessing for women who just want to enjoy their holidays at beaches without thing much about the unwanted hair on their bikini lines. This technique has made their task extremely easy and less complex. This has even provided them economic comfort as this treatment is affordable and less time-consuming.
For getting service Please contact us or call at (954) 627-1045