Waxing Services vs Laser Hair Removal
Waxing vs Laser Hair Removal
When you live in South Florida, hair removal tends to be more of a necessity, not a luxury. In a place where long, hot days are the norm and less is more when it comes to clothing, avoiding hair removal is a no-no.
At Fox Vein & Laser Experts, we can help you with all of your hair removal Miami needs and make sure that you're ready to hit the beach at a moments notice. But why is Miami laser hair removal the go-to choice as opposed to other hair removal methods like shaving or waxing?
"In short, permanence is the main factor that keeps laser hair removal top of mind for anyone considering their options," Dr. Susan Fox, owner and founder of South Florida's Fox Vein & Laser Experts shares. Instead of shaving every few days, waxing every few weeks, or using foul-smelling hair removal creams, just a few laser hair removal sessions will leave you hair-free, for good."
If you're old enough to read this, you've likely tried waxing as a hair removal option once or twice in your day. Back when this was the better of the options available to us, people lined up in droves to wax any part of their body imaginable. These days, the trends in hair removal lean far more towards laser than waxing – and here's why.
The Pitfalls of Waxing:
Pain, redness & irritation
If you know, you know. Not only is the wax heated up to a temperature that could potentially burn your skin, the ripping of hair from their roots is no walk in the park. The more sensitive your skin is, the more red you'll be. Following a wax, you'll even need to be strategic about the clothing you wear, as anything tight to the body can trigger irritation and make you super uncomfortable for days to come.
Potential Waxing Hair Removal Infection
Waxing leaves your pores open, meaning you're at a high risk for bacteria and infection. If bacteria enters your body through the open pores after waxing, infection is likely and will be painful and unsightly. If you're waxing your pubic area, you are breaking the skin barrier, which can allow for viral entry and transmission, potentially increasing the risk of acquiring sexually transmitted infections (STIs). 
Ingrown Hairs
As common as they are uncomfortable, ingrown hairs are likely to appear following a wax. The reason for this is that as your hair is ripped from its follicle, the disruption in hair growth can cause hair to grow inward when it returns. Ingrown hairs are tempting to play with and pop, also leaving us at risk for infection yet again.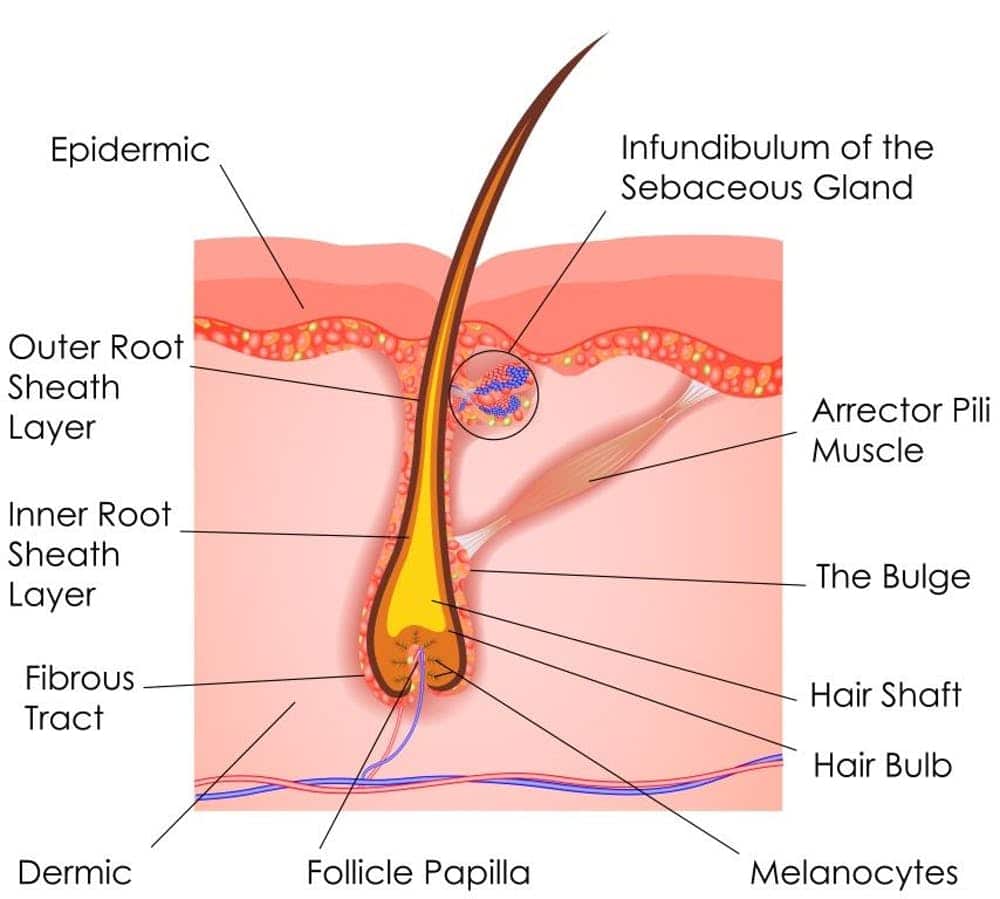 Benefits of Laser Hair Removal
No Risk of Infection, No Ingrown Hairs & No Irritation
When you visit Fox Vein & Laser Experts for laser hair removal, you're already choosing the safer option in hair removal for your body. We will customize the strength of the picoway laser to the needs of your skin and hair type, ensuring the most effective and comfortable treatment for you. 
Immediate on-site redness is common but will disappear almost as soon as you finish your treatment. Because hair is essentially burned at the root, not torn from the follicle, there is no disruption that can cause folliculitis or ingrown hairs. 
No Downtime or Prepping
Aside from shaving the area you'll be lasering at the time of your visit, there isn't much else you need to do to prepare for a visit. You can wear anything that's comfortable, resume normal activity immediately after your treatment, and won't have to worry about unsightly redness or irritation.
No More Shaving or Waxing
Laser hair removal will leave you with noticeable results after the first visit. By the time you finish the recommended course of treatments – you'll be able to throw your razors and depilatories away for good. This is most definitely the best laser hair removal benefit of all, because anyone who has been shaving their legs for years of their life can attest – there's no better way to kill a good shower.
If you're ready to make the switch from waxing to laser hair removal, we can't wait to have you join us for a laser hair removal consultation.
Contact us today to learn more about your best laser hair removal options.