Find the Right Laser Hair Removal Clinic
Most women desire smooth, hair-free skin, yet continue to struggle with the hassle of shaving with razors or the pain of waxing to achieve that look. Knicks, cuts, and pain are no longer necessary thanks to the advancements in modern science.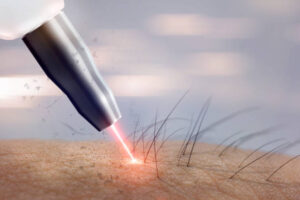 A professional laser hair removal in Miami gets rid your body of hair in just a few quick, painless, and easy sessions.
Laser hair removal uses laser light to zap away hair from almost any area of the body. Even the smallest, lightest hair disappears after laser hair removal. The hair doesn't grow back, allowing women to enjoy the incredible results for many years ahead. If you are considering laser hair removal, keep in mind that many providers are out there, but you want the best laser hair removal experts like Fox Vein & Laser Experts.
Finding a great laser hair removal clinic may seem difficult when so many choices exist.
Following information in mind, choosing the best laser hair removal is easy!
Research the Clinics
Online research is simple and provides a list of area clinics, reviews posted by prior patients, BBB information, and more. Reviews and other accessible information keeps you safe as it diverts you in the direction of an amazing laser hair removal clinic. Make a list of the providers of interest after reviewing this information.
Reach Out to Clinics
Contact each provider to learn more about their services, costs, or to schedule a no-obligation consultation to further narrow the selection. Once you sit down face-to-face with the medical team/doctor, you can ask all of the questions that you need answered and gain a clearer picture of the laser hair removal process and what to expect. Make a list of questions you'd like to ask prior to the visit so you do not forget to ask!
Technology
Whether you choose a laser hair removal clinic that specializes in laser hair removal or one that offers a variety of cosmetology treatments, ensure the laser experts use the latest technology, machines, and advice on all of their procedures. As you research the clinics, learn more about the machinery and equipment used for laser hair removal if you don't already know. Ask to view the procedure rooms and equipment during the consultation so you can be sure the laser hair removal clinic chosen meets your needs.
Portfolio
Spend time looking through before and after laser hair removal photos. Ask the clinic if a portfolio is available, something most offer. References may also be available from some clinics, so do not hesitate to ask for the contact details of prior clients to learn their thoughts about the service and staff.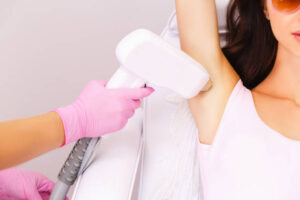 Costs
Laser experts understand cost is an important aspect of laser hair removal. They'll offer clients reasonable rates for service. Learn more about the market costs for laser hair removal in your area and request quotes to prevent being overcharged for services.
Do not settle for the wrong laser hair removal clinic when a bit of research is all that it takes to find the best laser hair removal. Use the above information as you research the laser hair removal clinics in the area and in no time you'll find the very best experts around.