Can Estheticians Offer Miami Body Contouring?
Body Contouring Treatments
In the last decade, non-invasive body contouring treatments marked a steady increase, growing at a rapid rate. Experts predict the market for these types of procedures as opportunistic with larger increases in the next few years. Both men and women seek safe, effective and non-invasive ways to tone, trim and tighten their bodies when diet and exercise alone lack sufficient results.
What is Body Contouring?
What is body contouring, to be exact? Traditionally,  body contouring or body sculpting typically refers to surgical procedures that improve the skin's appearance after dramatic weight loss. Or,  the treatment tightens and/or lifts specific areas of the body. Previously, physicians used surgical methods to tone and tighten your tummy. However, those days of targeting skin tissue and muscle mass through invasive procedures are over.
PHYSIQ, the newest non-surgical body contouring treatment on the market, targets deep tissue and muscle. It re-educates, reshapes and revitalizes the body to reach optimal results for patients seeking a sleek physique. This FDA-cleared treatment uses a unique technology referred to as STEP (Sequential Thermal and Electrical Pulse. It provides patients with a customizable, comfortable, quick and painless experience that shows maximum results in a minimal timeframe!
Where Can I Get Body Contouring
Miami body contouring is not uncommon. South Florida, the haven for beach bodies, makes people want to stay in shape, slim down, and keep muscle mass versus body fat. When you have a few stubborn areas on the body that pose a problem, consider PHYSIQ.
Fox Vein & Laser Experts offers Miami body contouring and also Fort Lauderdale body contouring with PHYSIQ. For best results, PHYSIQ supplements an already healthy and active lifestyle. By incorporating regular exercise into your routine, eating a well balanced diet and monitoring cholesterol levels and blood pressure, your health regimen is, assuredly, on the right track.
Miami Body Contouring at Fox Vein & Laser Experts
Fox Vein & Laser Experts, one of the first vein doctors in South Florida to offer body contouring, provides a comfortable setting with a professionally qualified esthetician. Yes, correctly,  an esthetician, or aesthetician, performs body contouring. Because the treatment is completely non-invasive, doctors do not need to perform the service.  An esthetician, essentially a trained technician, specializes in skin care and skin rejuvenation. Doctors perform the surgical procedures and also diagnose conditions and prescribe medications.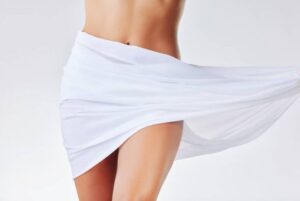 Often, estheticians focus on the cosmetic side of things. That includes facials and chemical peels, Miami laser hair removal, laser skin rejuvenation, and body contouring treatments like PHYSIQ. In many cases, estheticians work in a spa environment. Since we offer a variety of cosmetic services at Fox Vein & Laser Experts, our estheticians perform these types of treatments.
Contact us at Fox Vein & Laser Experts
The aesthetics team at Fox Vein & Laser Experts is available to answer any questions or concerns you may have about body contouring or PHYSIQ, and will ensure you feel as comfortable as possible throughout the treatment. Patients have a control button at an arm's length during the whole session, giving them complete control over the device's energy levels. Comfort is at the forefront of all of the treatments we offer patients at Fox Vein & Laser Experts. Our experts put you in good hands! To schedule a consultation for PHYSIQ body contouring, Call our office at 954-627-1045.