What is Cartessa Aesthetics New PHYSIQ?
Are you dreaming of a toned tummy and sleek physique? Who isn't? Especially those of us who live here in sunny South Florida! Bathing suits, bikinis, skirts, sundresses, tank tops, and shorts are part of our everyday wardrobe, beach trips and boat days are constant weekend activities, health and fitness is a top trend, and so is looking the part.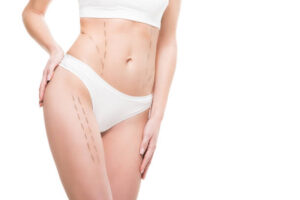 You may exercise in the gym or with a personal trainer every single day, eat healthily, take all the recommended daily vitamins and supplements, and yet, you still struggle to find complete satisfaction with the shape of your body. We all want to look and feel our very best, so it can be extremely frustrating to feel like you are working your hardest, but not seeing all of your desired results. You may find that there are some areas of the body that just won't budge! We have all been there — and now, we have something that can provide that little something extra to help get you over the hump.
We Now Offer a Brand New Treatment That Works to Target Body Tissue and Muscle
Fox Vein & Laser Experts is excited to announce that we now offer a brand new treatment that works to target body tissue and muscle for maximum results. Meet the PHYSIQ skin laser, an FDA-cleared body treatment device designed to help you achieve the body you desire! PHYSIQ has been exclusively designed for Cartessa Aesthetics, which sources leading aesthetic medical devices globally for U.S. dermatologists, plastic surgeons, cosmetic physicians, and medical spas. Fox Vein & Laser Experts is proud to be a PHYSIQ provider through Cartessa Aesthetics! 
PHYSIQ Device Utilizes STEP Technology
PHYSIQ is currently the only device on the market that utilizes STEP Technology (Sequential Thermal & Electrical Pulse). This advanced technology incorporates electrical muscle stimulation (EMS) and a superluminescent diode matrix (SDM) to provide patients with the maximum results in a minimal timeframe. The treatment provides patients with a perfectly comfortable experience. The procedure is quick and easy. The device even has four applicators so multiple areas can be targeted at the same time, including smaller areas of the body. Through the use of muscle stimulation and laser lipolysis, PHYSIQ provides the most successful body contouring treatment around.
All of this sounds too good to be true, right?
If you are now wondering how this body shaping and contouring treatment works to tighten and tone your body, let us break it down for you. First, the doctor will choose whether to use two, three, or all four applicators depending on how many areas of the body are being treated. The smaller size and specific design of the applicators have two main benefits: energy is emitted at a 120-degree angle so it provides broader coverage in the underlying tissue without having to use a larger applicator. The smaller size means that the applicators can easily be arranged wherever the doctor needs to put them. This is especially useful if you are treating parts of the body such as the inner thighs and flanks. The flank is essentially the area of the body that people sometimes refer to as a "muffin top" around the side and back of the waist. These are two areas that are often targeted during body shaping treatments, so having the ability to easily place the applicators as needed is critical to success. 
PHYSIQ Skin Laser Will Burn or Feel Really Hot on the Skin?
The first thing that many people think of when they hear the word laser is heat. So you may be wondering if the PHYSIQ skin laser will burn or feel really hot on the skin. The answer in short is no. During the treatment, the skin's tissue will reach and maintain its therapeutic temperature eliminating unsafe spikes. Because of the simultaneous contact cooling with SDM, the skin's surface temperature will rise only minimally. 
The applicators each come equipped with a silicone gel pad, which helps to support the transfer of energy in the most efficient way. This eliminates the need for messy gels that need to be applied prior to treatment and wiped off at the end. These proprietary pads are easy to put on and take off. The applicators are then kept in place on the body using body bands, available in two sizes to ensure patient comfort. Having these body bands secure the applicators is beneficial to the doctor, as it means that minimal supervision is required during the treatment. 
NO Staff Member Present in the Room During Your PHYSIQ Treatment
Don't worry. There may not always be a staff member present in the room during your PHYSIQ treatment, but you will be able to control the device should the energy become too much at any point. A control button will be within reach so you can adjust the energy modulation and fine-tune your personal comfort level without waiting for a staff member to come back into the room to do so.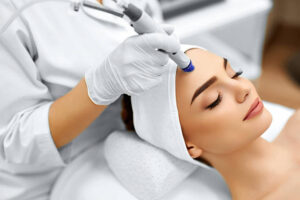 Following your PHYSIQ treatment, there is absolutely no downtime! The procedure takes less than an hour so you can conveniently walk into our office during your lunch break or while out running errands, and return to your day as normal immediately following your treatment. We are proud to be able to offer this ground-breaking technology to our patients who may be struggling with losing that last little bit of weight or are looking for a little extra tightening and toning of the skin. Of course, for optimal, lasting results, Dr. Susan B Fox, Laser Vein Expert, and PHYSIQ doctor recommend sticking to a regular exercise program and a healthy diet to supplement the treatments. 
Contact Fox Vein & Laser Experts
If you are searching for a PHYSIQ provider in South Florida, look no further than Fox Vein & Laser Experts. With offices in Hollywood and Pembroke Pines, we happily service those in Palm Beach, Broward, and Miami-Dade Counties, as well as those who travel from all over to visit our expert medical and aesthetics team.
We only provide our patients with treatments and technology we trust, the absolute best in the business, and PHYSIQ is one of them! Contact us today at 954-627-1045 to schedule a PHYSIQ consultation. The Fox Vein & Laser Experts team looks forward to connecting with you to discuss your health and fitness goals, and provide a personalized treatment plan to help reshape and renew your body!