Is Hair Transplant the same as Hair Restoration
Hair Transplant and Hair Restoration
Not everyone is lucky enough to have a head full of luscious locks. According to the American Hair Association, over 95% of men suffer from common male pattern baldness, also known as Androgenetic Alopecia — and don't make the mistake of thinking that hair loss only affects men. 40% of women suffer from hair loss as well.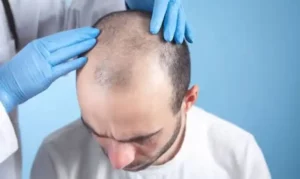 Although there are many men, and even some women, who are comfortable with the bald look, that is not the case for everyone. The side effects of hair loss, such as thinning hair and bald spots, can have a severe and negative effect on both men and women's confidence levels, causing major discomfort or low self esteem.
Thankfully, medical technology has advanced far enough to develop techniques and treatments that can help these men and women who are experiencing hair loss and want to do something proactive about it. The two types of treatments performed to remedy hair loss are hair transplants and hair restoration. A hair transplant is a surgical procedure that uses the patient's actual hair follicles from another part of the head, referred to as the donor site, and physically transplants those follicles into the balding area, referred to as the recipient site.
Remove Baldness with Hair Transplant Surgery
This technique works best and most successfully to treat male pattern baldness, and in fact is effective in about 90% of the men who elect the procedure. Typically for men, the baldness occurs at the top of the head, with some hair still present on the side and in the back. Those are the areas that will be considered the "donors," and the bald top would be the "recipient." Unfortunately for women, this procedure is not the best option. Only about 2-5% of women have success with hair transplants.Women tend to experience hair thinning all over the head, not just at the top or in one specific area, so they do not have the same type of donor sites that men do.
When hair transplant surgery is not an option, people can turn to hair restoration instead. One of the biggest differences you will find when comparing hair transplant vs. hair restoration is that hair restoration can actually increase the volume and thickness of hair, while a hair transplant simply moves hair from one area to another — it does not strengthen the follicles or cause more hair follicles to grow.
Regrow Hair using Hair Restoration
Hair restoration is focused on hair regrowth. It is a technique to help stimulate dormant hair follicles and bring them back to life. It promotes healthy and natural hair growth, without the need for any kind of hormone injections or surgical procedures. Microneedling is known to be a safe and effective treatment for hair restoration. Just as microneedling on the face or body helps stimulate collagen and elastic production to improve the skin in multiple ways, it works on the scalp to improve hair growth. For even better results, hair restoration microneedling can be combined with platelet-rich plasma or stem cell therapy.
For Miami hair restoration, Fox Vein & Laser Experts is a top choice. After having participated in a six-month clinical trial with top medical skincare brand, AnteAGE MD, the Fox Vein & Laser Experts team is ready to continue helping patients with hair regrowth. Dr. Susan Fox saw great success in the patients that were part of this hair restoration trial. The treatment involved patients coming into the office to have their scalps microneedled with the AnteAGE MD stem cell serum. Then, each patient was given an at-home system to use on their own in between visits. This AnteAGE MD at-home kit includes the serum and a handheld dermal needling device that enhances the product penetration into the scalp, and a brush to be used gently to stimulate the follicles even more after using the serum.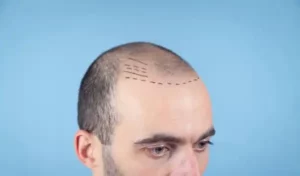 Fox Vein & Laser Expert's patients all had remarkable results, noticing significant hair growth after the trial concluded. The success of the trial has made Dr. Fox and her team confident that the hair restoration treatments work, and now offer this service to all eligible patients.
Hair restoration has been proven to help men and women who suffer from hair loss caused by damage of the hair follicles, cancer or chemotherapy treatments, unmanaged emotional, physical and mental stress, as well as autoimmune disorders that affect areas of the skin where hair grows.
Contact us at Fox Vein & Laser Experts
If hair loss and/or hair thinning has become a burden on your life and well being, do not wait any longer to address the situation. Fox Vein & Laser Experts can help. Call our office today at 954-627-1045 to schedule a consultation.