Few Aspects Before You Prepare for Laser Hair Removal Treatment
Are you tired of shaving and the hair growing back a day later? Are you sick of unsightly ingrown hair and painful razor bumps that are not attractive? Do you experience burns when using cream depilatories? Well, laser hair removal may be just what you are seeking. Laser hair removal is a great and effective way of removing unsightly hair. The process is simple, and the results are permanent. Why spend time on monthly hair waxing appointments that are painful and expensive when there is a more suitable option.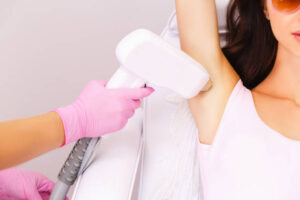 Why feel uncomfortable at the beach or around your significant other. Laser hair removal is excellent for giving a smooth and clean look. The medical procedure uses an innovative laser designed for hair removal. The laser uses a concentrated light beam that emits pulses that permanently destroy the hair follicle. The treatment is fast and with little pain or discomfort.
However, although laser hair removal Miami is excellent, there are some things to consider as you prepare for your laser hair removal treatment.
Preparation is Key
To reap the benefits of the laser, do not wax or pluck the hair at least two to four weeks before treatment. Waxing is manipulating the hair from the follicle, and this can irritate the skin and cause sensitivity before the procedure. Therefore, the skin requires an adequate amount of time to heal.
Shave the designated area before the treatment. By shaving, you are allowing the laser to locate the hair follicle accurately. Use a brand-new razor to help prevent any bacteria, infection, or dermatitis from forming on the skin.
Avoid tanning sprays and tanning beds at least one week before the treatment. The use of tanning beds creates more melanin pigment in the skin, and as a result, attracts more of the laser's energy. This can cause an adverse reaction because of the skin's recent exposure to tanning light or the sun.
Hair color matters. Laser hair removal is excellent. However, individuals with blonde or gray hair may not be the best candidate for laser hair treatment. The laser is designed to penetrate dark hair follicles. Moreover, those with darker hair and lighter skin will experience optimal results. Although lighter skin is ideal, the recent advancements of the laser has made it viable for those with darker skin.
If possible, try to avoid the use of antibiotics. Antibiotics make your skin more sensitive to light because it is a photosensitive medication. Try to avoid this medication to prevent skin sensitivity.
Expectations
Although you will see astonishing results in one treatment, keep in mind that several treatments will be required to recognize the substantial results. That is because our hair grows in cycles. The laser is attacking the hair cycles in the active growth phase. Continue with treatments and be consistent.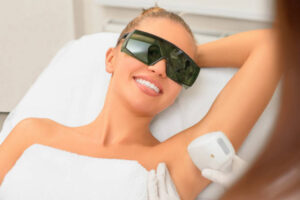 Before proceeding with the treatment, you must conduct your research. Locate a reputable aesthetician or center such as Fox Vein & Laser Experts. Laser hair removal Miami is known for being excellent. Follow your aftercare instructions, and you should be on your way to beautiful hair-free skin.
Contact us today to learn more about Preparation for your Laser Hair Removal Treatment.