Top benefits of Laser Hair Removal Techniques in Miami
8 Benefits Of Laser Hair Removal Treatment
Introduction
Laser hair removal therapy is one of the most effective treatment options that will help you in removing hair from your body. It offers you quality results that are long-lasting. The treatment is also cost-effective because after it is over, you will not be attending any other sessions of removing hair.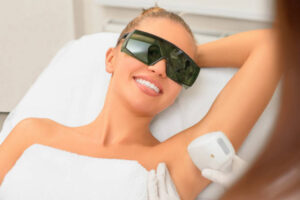 It removes your hair permanently. This article describes the benefits of laser hair removal treatment covering the following areas:
1. Low Lifetime Cost
When you have laser hair removal, you will experience some relief in the amount spent as compared to repeated shaving or waxing. Many patients require at most six sessions to address their hair growth successfully. Once they have addressed it, regrowth of the hair is minimal.
2. Gives Long Lasting Results
After completing the sessions of treatment, you will not need any other sessions and if necessary, maybe one to remove unwanted hair. Normally, hair does not grow back completely after undergoing the treatment. The number of sessions always depends on the skin of the client because every skin is different.
3. No Pain Is Felt
You will feel minimal to no pain at all when you undergo laser hair removal therapy. You will feel the laser as fast as a hot snap. It is less painful as compared to some other methods like waxing where they rip the roots of your hairs.
4. Enjoying Freedom Of Wearing What You Like
You will not feel stressed or irritated by wearing any clothes, unlike after some other methods, when you will have to wear sleeveless shirts, bikinis among many others. After the sessions, you can wear any type of cloth you desire to put on.
5. It Boosts Your Confidence
That awesome look that you will get after the treatment will help you to have increased confidence. You do not have to worry about how you look after a laser hair removal therapy. You will feel better of yourself.
6. Helps In Saving Time
Time is precious and we have to exploit to the maximum so that we can elevate our lives and meet our goals and objective. You do not have to waste time going for some shaving or waxing after every month. Laser hair removal therapy will remove all your hair once and for all.
7. Smooth And Toned Skin
Laser Hair Removal Miami from body leaves your skin very soft and silky. It improves the appearance of your skin and flatters the muscle tone. You will not have rough skin caused by the small hairs that are now growing on your skin.
8. It is a Reliable Method for Removing Excess Hair
Laser hair removal treatment is the most reliable method of eradicating excess hair on your body and helps you get a nice look. Some people have a lot of hair on their bodies because of hormonal imbalances and the solution to removing the excess hair is by laser hair removal therapy.
Contact us at Fox Vein & Laser Experts
If you'd like more information about our laser hair removal practice or are interested in scheduling a consultation appointment at vein center Miami with Dr. Susan Fox, contact us today!