Vein Ablation at Fox Vein & Laser Experts
We live in an area known for its attention to aesthetic detail. Everyone in Miami and the surrounding areas wants to look their best and flaunt it, making a pair of great legs a priority.
Best Skincare Treatments in Miami
So, when you think of the best skincare treatments in Miami, there are a few obvious procedures that come to mind. Vein ablation in Miami likely isn't one of them. But it should be.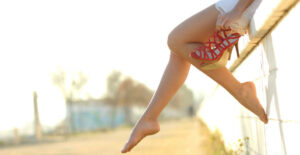 Fox Vein & Laser Experts, with offices in Pembroke Pines and Hollywood, are leaders in the treatment and removal of varicose and spider veins. We offer the latest and most advanced vein removal therapies on the vascular market, including endovenous ablation (EVLA), otherwise known as vein ablation, to help treat large varicose veins and venous insufficiency.
And when you live in the Sunshine State, smooth, vein-free legs is at the top of everyone's beauty to-do lists – making vein ablation the best vein removal procedure for anyone looking to lose the look of unsightly veins.
What is 

Endovenous

 Laser Ablation

?
One of the most effective treatments for large varicose veins with a success rate of 98%, endovenous laser ablation involves inserting a very thin laser fiber through the affected vein via a needle and catheter that typically requires no incision,  no scar and requires no sutures. Pulses of laser energy are delivered as the fiber is pulled through the vein, gently heating it and causing it to collapse and seal shut.
During the treatment process, the blood from these veins is redirected and the veins become shrunken scars that fade over time. This treatment is fast and can often be performed in 20 minutes or less, making it an ideal procedure for a busy schedule.
Who is a good candidate for vein ablation?
Not all varicose veins are alike. This doesn't always mean that just because you're starting to notice these veins, vein ablation is the best way to lose varicose veins. Endovenous laser ablation is particularly good for people who are experiencing larger, more painful varicose veins that cannot be treated by compression hose and other temporary measures.
How long is the recovery period for EVLA?
Great news! Vein ablation treatment requires minimal downtime and recovery. Patients are able to return to their normal activity immediately after treatment. Following a vein ablation, good circulation is key. You will be required to follow a regimen of daily walking or another exercise to promote healthy circulation in the legs as the body works to remove veins, and more importantly, to prevent clotting. Treating deeper underlying veins can often significantly reduce the risk of developing more superficial veins, but if further venous deficiencies occur in the future, treatment can be repeated.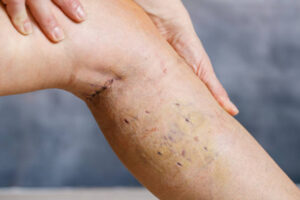 Of course, with the many spiders and varicose vein removal procedures, we offer at Fox Vein & Laser Experts, a consultation will be necessary to determine the best course of action for your venous insufficiency.
Contact us at Fox Vein & Laser Experts
Contact us today at 954-627-1045 meet with a vein center Miami and lose the varicose veins, for good!