What Happen After Sclerotherapy Treatment?
What To Expect After Sclerotherapy Treatments
Despite what many people may think, There are actually several different types of varicose veins and spider veins which is why there are several types of treatment options out there that you can look into to get rid of them. If you suffer from spider veins or small varicose veins in your legs, then the best treatment option to look into would be sclerotherapy treatment. If you have gone to a Pembroke Pines vein doctor and they told you that you should look into varicose veins sclerotherapy Miami, then you will more than likely have some questions for the doctor. There will probably be some things you will want to know about the sclerotherapy treatment, but about what life will be like after you get the treatment in particular. Below are some things you can expect after you get sclerotherapy.

Side effects you can expect
Any treatment that you may get will come with side effects no matter how invasive or how minimal they may be. This form of therapy utilizes a chemical solution that is injected into the varicose veins. This chemical can cause your veins to start feeling somewhat uncomfortable by causing a stinging or cramping sensation. As it is administered by a needle it can leave you with a sore spot for a few days at the injection site.
Bruising that can occur after Treatment
Some people become concerned when they leave the vein doctor and wake up the next day with dark spots all over their legs where the veins were. As any other person might, you may get concerned. However, if you wake up the day after treatment and see some bruising or dark spots on the skin where the treatment took place, then there is no real cause for alarm. This is a fairly regular side effect and typically goes away in a few days' time as most bruises do. Please contact our Fort Lauderdale vein Doctor for vein treatment services.
What is Recovery Like?
Recovering from Sclerotherapy is typically very quick and painless so that you can get back to your normal life in no time. It is important to get up and start moving and walking right after you finish the treatment so that you can get the blood going back throughout the veins. While it is important to wear compression socks and avoid direct sun exposure to the area for a few weeks after treatment, you get expect to get back to your regular life as soon as the next day.
You may need more than One Treatment
If your legs are covered in spider veins or small varicose veins, then your doctor may suggest that you get a series of treatments to get rid of them all. Each treatment will be spaced a few weeks apart from one another and will last for about two weeks if the veins are large enough or if there are enough of them.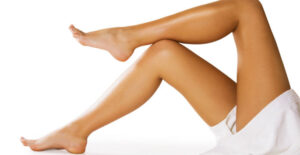 Though it may take a few treatments for you to get to the final results, you will start seeing improvement as soon as the first treatment is done leaving you with legs that you are comfortable with and love looking at once again.
Contact us at Fox Vein & Laser Experts
To know more about sclerotherapy veins treatment You have to contact trusted vein center Miami like "Fox Vein & Laser Experts" at 954-627-1045.
Contact us today to learn more about your best Sclerotherapy Treatment options.