Why Tattoo Removal is Increasing in Popularity
Did you know that over 40% of Americans between 26 and 40 have at least one tattoo on their body? While this ink can be an expression of creativity, personality and individuality, a lot of these "expressions of self" are sometimes regretted later in life. Whether it's an embarrassing tattoo you got as a teenager, a tattoo you need removed for professional purposes, or you're just plain tired of the ink permanently etched on your body, you can finally throw away any fear you have of tattoo removal out the door. The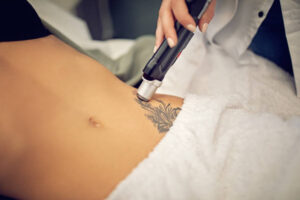 process is often associated with the words painful and time consuming; it also has a history of inability to remove dark colors or treat ethnic skin. But now, the process has become much more streamlined and easier, all thanks to a new laser from Syneron Candela, a leading global non-surgical aesthetic device company with a comprehensive product portfolio and a global distribution footprint.
PicoWay® Laser Tattoo Removal
The PicoWay® laser is the top choice laser used by Dr. Fox for Miami tattoo removal at Fox Vein & Laser Experts because of its patient-friendly benefits that allow them to feel at ease during what used to be a painful and uncomfortable procedure. The PicoWay laser is unique in that it can remove tattoos of all different colors, shapes and sizes, on all different skin types — even those with dark skin pigmentation, something that was unheard of in the past, making just about anyone and everyone a potential candidate for treatment with this groundbreaking device. The procedure is faster, more effective, and less painful than traditional laser tattoo removal methods.
Dr. Fox is an expert in laser treatments and procedures in the Hollywood and Pembroke Pines areas of Florida, which is why she chooses to offer her clients only the best; the gold standard of laser tattoo removal technology, the PicoWay laser. You're probably wondering how, exactly, this technologically advanced laser works… How can it be so much less painful, take so much less time, and be so much more efficient than previous methods of laser tattoo removal? Easy! It delivers intense laser energy is super short bursts, which allow the doctor to focus on small areas of pigmentation without forcing a patient to endure painful, prolonged exposure to the laser. Each of these quick bursts completely break up the pigmentation on the skin, and allow it to be absorbed by the body in a much faster way.
We have documented some incredibly impressive before and after photographs, which make our patients extremely happy with the results after going through the tattoo removal procedure with the PicoWay laser. There was a time when tattoos were a symbol of power and rebellion, but for many young people, being able to have said tattoos removed gives them a chance to refresh and start over — especially when there is such ease and efficiency in the removal process. As an article in The Washington Post so eloquently puts it, it's "like deleting a bad photo from a digital camera or defriending a Facebook friend."
There are many reasons why people may regret the tattoos they have, as the article shares the stories of those who have found satisfaction in new laser tattoo removal technology.
Some may want to literally and figuratively erase specific moments in their past, such as growing up in a rough neighborhood and being forced into gang tattoos or tattoos to make you appear tough, or being in an abusive relationship that once inspired permanent declarations of love. Other examples can include professional men and women who are applying for new positions, immigrants who want to have their tribal markings removed, and even aspiring law enforcement operatives such as CIA or FBI agents who cannot have tattoos for risk of being identified while going undercover.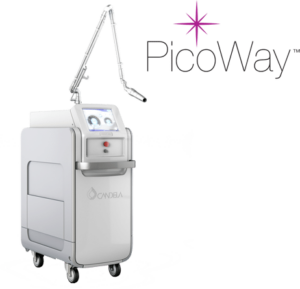 Whatever the motivation may be for wanting to remove your tattoos, you can breathe easy knowing there is a way to go about it without worrying about a long-lasting, painful procedure that may could possibly leave small bits of pigmentation still visible on the skin. With the PicoWay laser tattoo removal, true tattoo elimination can be achieved.
Contact us at Fox Vein & Laser Experts
Under the leadership of Dr. Susan Fox, with more than twenty years of experience working with lasers, Fox Vein & Laser Experts is proud to offer its patients a broad range of effective, minimally invasive treatments for visible veins, tattoos, unwanted hair and other aesthetic concerns. If you'd like more information about our practice, or are interested in scheduling a consultation appointment with us, contact us today at (954) 627-1045.