New for Skin Rejuvenation in Miami
PicoWay Laser Treatments at Fox Vein & Laser Experts
Age brings many great things like experience, knowledge and self-awareness. However, it also comes with a few nuances that cause frustration in many of us. Some of them include age spots, discoloration, pigmentation and lack of elasticity.
At Fox Vein & Laser Experts we have the best skincare laser treatments in Miami that can help you conquer time, or at least slow it down a little.
One of those treatments is the PicoWay laser treatment – a revolutionary treatment for those looking for skin rejuvenation in Miami.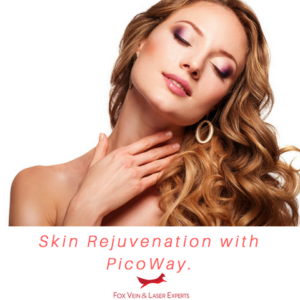 The laser can target pigmentation caused by age, pregnancy, or the sunspots on any area of your body – more specifically, the decollete.  By using a short wavelength of energy, it really targets those areas you are looking to improve and allows us to focus your treatment so that you undergo fewer sessions with little to no discomfort. Due to the quick pulses of energy that the laser delivers, the sessions are also much shorter, taking only about 20 minutes each. When you come in for your first laser treatment appointment, one of our professional medical staff will sit with you to discuss your skin goals and determine how many sessions you may need.
While pigmentation may not cause any physical harm to patients, it does cause frustration. That's where the PicoWay laser can step in to help. The speed and strength of the laser's energy break up the inner structures of the pigmentation. This allows the body to remove it naturally, allowing your complexion to even out. Pigmentation can include age spots, freckles, and café-au-lait spots. Plus, it can also treat melasma, a skin condition, which doesn't have a certain cause but may be genetic or caused by a hormonal imbalance like during pregnancy.
Skincare Laser offers State-of-the-Art Technology for Pigmentation
Our best skincare laser offers state-of-the-art technology that can be used on any skin type or shade to help with pigmentation as well as other signs of aging or skin irregularities. Many patients come to us for facial rejuvenation, but another area of the body that we can assist with is your hand's skin. Age spots and sunspots occur on hands frequently, not to mention wrinkles and loose skin. Well, our PicoWay laser can target those hand issues as well.
Another skin issue that our PicoWay laser can treat is scarring, whether it's from an accident, surgery or even acne. Scars are something that many can get self-conscious about but with a few laser sessions, their appearance can be improved and in some cases even eliminated. The laser beams focus on the skin structures that are causing the scar. The energy causes the creation of new skin cells that help the scar blend in with the rest of your skin.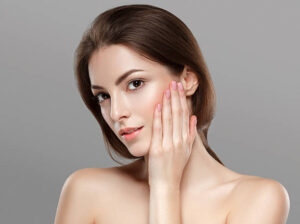 If you are looking for a professional, reliable, and results-focused doctor, look no further than Dr. Susan Fox at Fox Vein & Laser Experts. She has been practicing for more than 20 years and offers the best laser treatments and specifically PicoWay laser treatments in Miami and throughout South Florida.
Contact us our medically trained staff, they all here and ready to help your skin get back to its natural and healthy glow.