Remove Post-Pregnancy Stretch Marks with PicoWay
New Moms, listen up — this one's for you.
What if we told you that vein center Miami can offer you a ultra quick and easy treatment — with minimal risk, minimal pain and zero downtime — that will get rid of those stretch marks you developed while you were pregnant? This is not a joke. There are laser treatments that can help reduce the visual marks by restoring the skin's elasticity and changing the pigmentation of the skin so the stretch marks blend in better. If you're a new mom in Miami who needs some serious skincare love, it's time for you to call Dr. Susan Fox, an expert in laser treatment in Miami.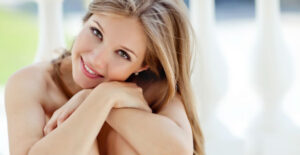 It's almost like a rite of passage, those stretch marks — sort of like "battle wounds" for the expecting. Up to 90% of pregnant woman will experience stretch marks during the latter part of pregnancy, usually at around 13 to 21 weeks. They occur mainly, and most noticeably, on the belly, butt, thighs, hips or breasts. We know you don't want to live with these visible streaks on your body for the rest of your life — and you don't have to.
At Fox & Vein Laser Experts, we have added the PicoWay® laser to our extensive menu of minimally invasive skincare and laser treatments. PicoWay is the best laser treatment for skin rejuvenation, as it can be used on all skin types and colors, and uses the shortest bursts of laser energy currently on the market, which results in a much more comfortable experience for the patient than previous laser treatments. During a PicoWay Resolve treatment, the skin never gets too hot. This is because the laser works by using very short, quick bursts of energy rather than having longer, more consistent contact with the skin. Not only does this reduce the amount of discomfort for the patient, but it also immensely reduces the amount of downtime needed after treatment. Results can be seen within just a few treatments. In fact, 96% of lesions treated with PicoWay Resolve have had good to complete clearance, and 86% of PicoWay patients have been satisfied with their results.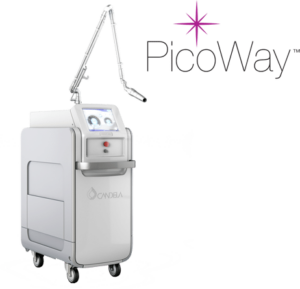 Dr. Fox believes that the PicoWay laser is the best cutting-edge technology for skin rejuvenation (it also works for tattoo removal, spot removal and any signs of aging). Fox & Vein Laser Experts is one of only a handful of practices in South Florida that offer this laser treatment to its patients, and only the second to get it in all of Broward County. The PicoWay Resolve treatment is the perfect Miami laser treatment for new moms who want their skin to look as tight, bright and beautiful as it did pre-pregnancy. Its ability to successfully remove and reduce skin irregularities makes it Dr. Fox's top choice for laser treatment in Miami.
With PicoWay, you'll be on your way to youthful looking skin in absolutely no time. Contact us today to schedule an appointment at either one of our Pembroke Pines or Hollywood offices and start your mommy makeover.