Is it Safe to do Laser Hair removal on Yourself?
Can you do Laser Hair Removal on Yourself
Laser hair removal is one of the most sought after and popular cosmetic treatments in the United States. We'll bet South Florida is probably one of the places that the most people are getting it. Why? Because the Sunshine State's beautiful weather all year long allows its residents to show off their skin more than just three months out of the year! Of course, men and women alike desire smooth, hair-free legs, underarms, chest, back, bikini area, buttocks, arms, etc.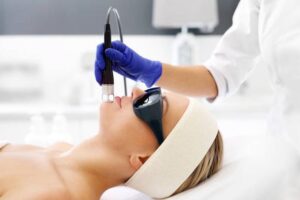 But, here's the question…should you purchase professional services to conduct laser hair removal with a trained and experienced aesthetician or do laser hair removal on yourself using an at-home device?
In recent years, many different devices made an appearance in the cosmetic and dermatology arena. People can now perform laser hair removal on themselves in the privacy and comfort of their own homes. Seemingly, at-home DIY care saves both time and money. But, is this safe?
Safety of Laser Hair Removal at Home
Generally, yes, laser hair removal devices from home are safe to use. However, at-home laser hair removal devices are nowhere near as powerful and effective as the devices used in a professional setting like Fox Vein & Laser Experts. Many of these DIY devices come equipped with something other than a real laser. Instead, they are intense pulsed light, which becomes absorbed by the pigment in the hair follicles.
Difference Between At Home vs. In Office
It might seem like you save time by doing it yourself at home. Because in-office professional lasers more strongly emit laser energy, people who try at-home devices really are not saving time. You're going to end up needing many more treatments done by experienced aestheticians or dermatologists, if you go the DIY route.
The important difference here is that these machines are not going to be as effective in actual permanent hair removal. They simply help with hair reduction. Since the devices lack the strength of those used in an in-office setting, results take much longer. Moreover, it may be challenging to reach certain parts of your body, or cover the entirety of a larger area, due to the do-it-yourself method.
How Skin Tone Affects At-Home Laser Hair Removal
Another downfall of these at-home devices includes skin tone. The devices require a certain level of sophistication to work effectively on darker skin tones. Simple at-home devices do not include that level of technology. At Fox Vein & Laser experts, we use the gold standard in laser hair removal, called the GentleMax Pro. The GentleMax Pro gently and effectively works on all skin tones. As an industry leader, this laser hair removal device provides advanced care for people who choose to remove unwanted hair.
About GentleMax Pro
Fox Vein & Laser Experts recommends the GentleMax Pro over any at-home device. The GentleMax Pro allows for customized laser hair removal treatment with zero downtime and very little discomfort or side effects, if any at all. The laser's powerful therapeutic treatments reduce the need of overall treatments required to see results.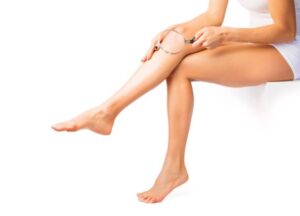 We recommend four-to-six treatments over 12 months to see significant hair loss. More sessions might be required depending on the location being treated. Generally, after those first four to six treatments, results show.
In conclusion, at-home laser hair removal devices safely work as long as you pay attention and follow the directions carefully. Professional laser hair removal services never take the place of at-home DIY attempts.
Contact us at Fox Vein & Laser Experts
In the end, if you are looking for a safe, efficient and effective laser hair removal treatment, a professional experience is what you need. The laser hair removal team at Fox Vein & Laser Experts is here to help! We have a menu of individually priced sessions for just about every part of the body and also offer packages of six. Call 954-627-1045 for more information about laser hair removal Miami and to book your appointments.