Top 6 Laser Hair Removal Myths Debunked!
Almost everyone is on the search for the best laser hair removal Miami, yet almost everyone has the same misconceptions about this fantastic treatment.
We're not sure if it's the word "laser" that throws everyone for a loop, making this kind of treatment seems like something from another galaxy that involves far too many bells and whistles. But the bottom line is this:
Laser hair removal Miami, if you haven't tried it, isn't scary. It isn't invasive. It doesn't require hours of painful treatment.
What it is, however, is your next favorite skincare treatment that will make you stop and ask yourself, "How did I live without this for all these years?"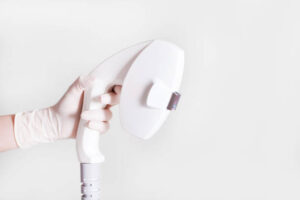 At Fox Vein & Laser Experts, we provide the best very best laser skin care treatments in Miami, Florida. From our skin rejuvenation laser treatments to our Miami laser tattoo removal, acne and scar removal Miami, and vein removal, we have you covered in laser perfection from head to toe. With over 20-years-experience in vein removal and laser skincare, Dr. Susan B. Fox heads up our practice with the utmost professionalism. Apart from that, her extensive knowledge of the best laser vein removal treatment Miami for patients with the venous disease has made her a well sought-after vein removal specialist in Broward County and beyond.
Which is precisely why we're helping to clear up the myths about laser hair removal, so you can finally say goodbye to the razors, depilatories, and painful waxing treatments, once and for all.
How Laser Hair Removal actually Works
First, it's important to know how laser hair removal actually works. According to the manufacturers of the laser that works all the hair-removal magic, Syneron Candela,
"The Gentle Max Pro is the Gold Standard for Laser Hair Removal in all Fitzpatrick skin types. It is a dual-wavelength laser platform that combines the fastest and most powerful 755 nm Alexandrite laser with an equally powerful 1064 nm Nd: YAG laser for high-performance treatment capabilities in terms of speed, efficacy, ease-of-use, performance, safety, and patient satisfaction."
In a series of 4-6 visits, you can target any area that you wish to make free of hair, and free of all the effort it takes to keep it that way, including:
Stomach
Back
Legs
Bikini Line
Unibrow and Underarms laser hair removal Miami
You'll be in and out of the office in a flash, pun intended, and will need to wait about 6 weeks for your next visit. The best part is the time in-between visits, when you find your hair growing less and less, thinning itself out until it's virtually gone.
Here are the top 6 misconceptions and myths about laser hair removal, that we're debunking once and for all:
Laser hair removal only works on certain skin types.
Maybe with other lasers, or maybe in the past, but at Fox Vein & Laser Experts, this is simply not the case. "Our Gentle Max Pro is the ideal laser hair removal treatment because it works on all skin types," says Dr. Susan Fox "No matter your skin type, color, or sensitivity-level, you can rest assured that you will reach your desired results with this laser."
Laser hair removal feels like torture.
Again, this is totally false. While laser hair removal will not be without some sensation, it is not the painful, scary, monster that some people might think it is. The best way we can describe the pain-level of laser hair removal is that it all depends on your skin. It could feel like almost nothing at all, or at the absolute most, you may feel a tingling sensation similar to a rubber-band snap. If you feel more comfortable applying numbing cream before your laser hair removal treatment, simply let us know and we'll be happy to recommend one for you that will make your laser hair removal procedure at Fox Vein & Laser Experts feel like a walk in the park.
Laser hair removal appointments take too long.
As we mentioned above, your laser hair removal treatments may just feel quicker than your last leg wax. Depending on the size of the area that you're treating, you'll be under the laser for no more than 15-20 minutes at the maximum. This is an ideal skincare treatment doctor Miami to tackle on your lunch break, on your way to or from work, or when you're simply just pressed for time.
I can't shave in between my laser hair removal appointments.
Huh? What?! NO WAY!
While your hair will be growing less and less with each laser hair removal visit, we understand the need to still want to keep things groomed and tidy. And with our Gentle Max Pro laser hair removal treatments, not only can you shave in between visits, we actually encourage it.
"It's important to shave before your laser hair removal visits," says our in-house laser expert, Bonnie. "The only thing we'll ask that you don't do is wax or tweeze since this takes the hair out from its root. We need to laser each hair at its root for maximum effectiveness of the laser hair removal process."
I will have lots of redness and irritation for a long time after each treatment.
While you may have some slight redness immediately following your laser hair removal appointment, don't fret – it won't last longer than a few hours at most. The level at which the laser is administered depends on the color and thickness of your hair, and the sensitivity of your skin.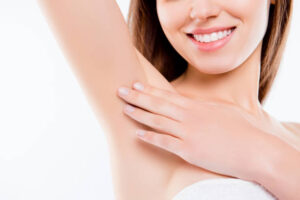 Some redness is common after each visit but will disappear before you know it – just like that hair that's been driving you nuts since it first appeared on your body.  Learn more about our Miami Vein Expert.
Laser hair removal is extremely expensive, so I shouldn't even consider it.
Expensive laser hair removal treatments are the first way to turn a potential client off, which is precisely why we've designed a package to make this coveted treatment affordable for all interested parties. In general, laser hair removal sessions are bought in packages since you'll need anywhere from 4-6 to reach your hair removal goals, and for the month of September, we're offering 15% off of these packages just for you!
If you're ready to book your first laser hair removal session, or you have more questions about the overall treatment, we're here for you! Give a call to vein center Miami or visit us online to learn more, and we look forward to helping you ditch that razor and get yourself lasered!