How Do You Treat Big Scars?
How to treat Big Scars
Treating scars is just one of the many types of cosmetic treatments performed at Fox Vein & Laser Experts. Big scars, small scars, scars that result from acne or any kind of injury, post-surgical scars, mastectomy scars…Whatever the scar in question may be, Fox Vein & Laser Experts can help.
Scarring does not discriminate when it decides where to appear on the body. Scars can be visible anywhere: your face, neck, arms, legs, abdomen, back, chest, etc. Scars can grow and evolve over time as your skin ages and loses collagen too, so their shape could morph, their color could darken, and they can become even more noticeable than before.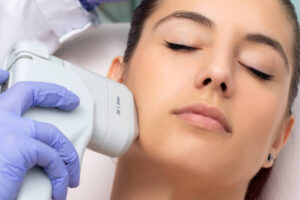 Sometimes, scars are in places that are easy to cover up, whether with clothing or makeup, but that is not always the case.. Those visible scars can cause someone to become self conscious and embarrassed.
Occurrence of Scars
Scars can occur as a result of a variety of things, but thankfully, there is a way to treat them, entirely remove them or reduce their appearance drastically, all while also revitalizing and rejuvenating your skin along the way. Not only will you leave our offices scar-free, but you will also leave with bright, glowing skin with improved texture and tone.
There are a few different ways to approach the treatment of big scars and even smaller ones as well. Some people prefer at-home remedies like creams, ointments and gels meant to reduce the appearance of scars from cuts and injuries. Sometimes surgeons will prescribe a specific product, such as an antihistamine or steroid, for post-surgical scars, especially if these scars cause a lot of itching and discomfort.
However, continuous use of steroid creams is not often advised, and many times these OTC products might not work to completely remove the visible scarring, especially if they cover large areas of the skin. For treating bigger scars, sometimes an actual procedure is needed for maximum results.
PicoWay Laser Treatment to help remove Scars
At Fox Vein & Laser Experts, we offer the best-in-class laser treatments for scar removal. We use the PicoWay® laser system, which is very well known in the cosmetic world as a number one device for treating scars and skin rejuvenation. The PicoWay laser is safe, effective, and can be used on all skin types. Sessions are quick, with little to no downtime, and results can be seen after only one treatment!
The PicoWay laser uses targeted energy delivered in picosecond bursts to the affected area of skin, causing disruption in the pigmentation molecules, and allowing the body to easily absorb the hyperpigmentation that was caused by the scar in question.
RF Microneedling Scar Treatment
Another option for big scar treatment is microneedling with radiofrequency (RF). Microneedling is known as being a scar "eraser," showing results almost instantaneously during the session. Microneedling alone is beneficial, but when you add the RF to the treatment, it becomes even more powerful and successful.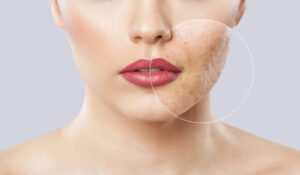 The device we use for RF microneedling is called the Virtue RF. It is a minimally invasive, safe, simple and effective therapeutic technique used for skin rejuvenation, as well as hyperhidrosis, stretch marks, alopecia, and scar treatment. We offer patients a numbing cream to use 30 minutes prior to the treatment which renders it virtually pain-free.
There is little to no downtime following the treatment, and you will see a very noticeable difference in your skin as soon as you walk out of the treatment room! Your skin will look tighter, brighter, toned and refined, with a reduced appearance of scars almost immediately!
Contact us at Fox Vein & Laser Experts
For big scar therapy and treatment, there is no better team than the experts at Fox Vein & Laser Experts. Call our office today at 954-627-1045 to schedule a consultation and see which of these big scars treatment is best suited for your particular scar and ultimate skin goals.