How to Remove Unwanted Scars
If you want to remove unwanted scars from your face, neck, or basically anywhere else on your body – you've come to the right place. While some scars can be covered up with makeup or clothing, some can't seem to escape your mind – making you feel desperate for a solution to restore your skin to its natural beauty. In fact, that small scar you see today can actually grow and change over time as your skin continues to age and lose collagen.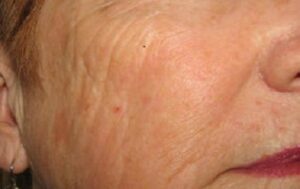 At Miami vein center, Fox Vein & Laser Experts not only have best-in-class laser treatments to help remove scars, we have Florida's top laser experts to help you do so. Unwanted scars can be left behind as a result of a wide variety of causes, but the ones we treat most include:
Post-surgical scars
Mastectomy scars
Scars from injuries
How do we do it? Well, we've got a few ways to tackle scar removal and live up to our name as "laser experts!
Picoway Resolve
Mention the word "Picoway" to anyone who knows anything about skincare and you're sure to get a big thumbs up. For quite some time now, the Picoway laser systems have dominated when it comes to scar removal and refining and rejuvenating skin. During the procedure, a special laser is used to deliver targeted laser energy to the parts of your skin that need treatment. The laser's energy is delivered in picosecond bursts. A picosecond is one trillionth of a second. When the energy is delivered, it can disrupt pigmentation molecules and make it easier for your body to absorb the hyperpigmentation that is associated with scars and spots.
Here are some benefits of choosing the Picoway Resolve for unwanted scars:
Safe for all skin types
Targeted laser energy delivered in picosecond bursts
Faster treatment times
Results after one treatment
Little to no downtime
Vivace RF Microneedling
You can think of this as your permanent acne scar eraser. In fact, the Vivace RF Microneedling treatments are so powerful when it comes to scar removal, patients have been known to see results almost instantaneously. The RF in the name stands for radiofrequency, which gives your skin some added benefits not common with traditional microneedling treatments.
Here are some benefits of choosing Vivace RF Microneedling treatments for unwanted scars:
Virtually painless microneedling treatment
Refined skin texture
Visibly tighter skin
Little to no downtime
Reduced appearance of scars almost instantly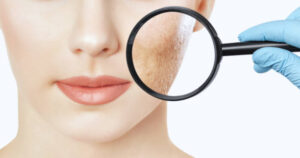 No matter which scar removal treatment you choose to remove your unwanted scars, you're guaranteed to get the results you desire. Contact us with one of our professional laser experts will help you determine the best course of action for the types of scars you're looking to remove. A consultation will also help determine the right amount of treatments you'll need to achieve desired results, based on your skin type, texture, and size of the scar.
Call today to book your next scar removal treatment in Miami.