Cosmetic Laser Procedures
Cosmetic Laser Treatment
Moms are our superheroes who are doing, helping, running, working and hustling all day long, every day. They give us so much love and support and yet are known to rarely ask for anything in return.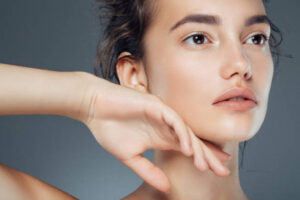 Well, moms need loving too, and at Fox Vein & Laser Experts, we have a few ways to help moms look and feel their very best. From facial treatments to cosmetic laser procedures, Fox Vein & Laser Experts is not just vein removal in Miami. It is also the best place for the perfect mommy makeover in Miami and throughout South Florida. 
Check out these three ways to treat yourself or a Mom you love!
Laser Hair Removal
One of the most popular treatments we offer is laser hair removal. It may be because we have more than a decade of experience in laser procedures in Miami, or that we have the most sophisticated laser on the market – the GentleMax Pro. Mainly it's because everyone just wants to get rid of unwanted hair so they never have to think about shaving ever again. I mean, let's face it, with kids in the house, you're probably getting in and out of the shower as quickly as possible!
One less thing to worry about is the greatest gift a mom can get. This simple and fast experience is the best hair removal option and is a great way to show a mom some love.
Nearly everyone is a candidate for this treatment since our laser is so effective that it allows us to deliver customized treatments to patients of all skin tones with little to no recovery time or discomfort.
And for moms who are always on the go, this is a huge perk.
During a mom's first consultation at our office, we will discuss her laser hair removal Miami goals and determine how many treatments she will need. Everybody is different but the laser works the same way with all body types. It delivers bursts of laser energy to the hair follicle where it's absorbed. Once the follicle ruptures it can no longer produce hair. Voilà! Your mom's hair worries are over. No more shaving, tweezing or waxing.
Facial
There are many different types of facials but what we offer at Fox Vein & Laser Experts is so much more than a superficial facial. Our PicoWay Resolve Skin Rejuvenation treatment focuses on a range of pigmented lesions with visible results in just a few sessions. This photo facial procedure we offer in Miami and throughout South Florida can help your mom improve the appearance of wrinkles, fine lines and discoloration – especially melasma, a common skin discoloration problem that usually appears during pregnancy.
Similar to the Miami laser hair treatment, most of our patients, regardless of skin color, can take advantage of this procedure. Plus, it's fast. The laser energy is administered to your skin in short quick bursts so it usually doesn't take more than 20 minutes for each session. At a mom's first appointment we will take a look at her skin and determine how many treatments she will need. Each session usually takes place between eight to twelve weeks apart – with no downtime.
Aside from wrinkles or age spots on a mom's face, our PicoWay Resolve Skin Rejuvenation in Miami can also help your mom's hands. Hands are susceptible to the signs of aging and this laser procedure can also aide in turning back the hands of time on your mom's beautiful and invaluable hands.
Vein Removal
Whether varicose veins removal Miami  have started to appear on your leg's post-pregnancy or have just appeared with age, our vein removal procedures that we offer in Miami and throughout South Florida can help bring new life into any mom's legs.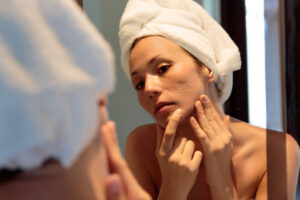 Depending on the extent of veins and types of veins, we can sit down with you or your mom and design the best vein removal treatment plan for her. From spider veins to leg pain or swelling, we have state of the art treatments that are minimally invasive
Moms are selfless but it's time to give mom some free time and help her get pampered.
Vein doctor Miami at Fox Vein & Laser Experts, we are ready to welcome all our mama's and get them looking and feeling their very best.