St. Patrick's Day Hair Restoration & Laser Hair Removal Specials
Fox Vein & Laser Experts Announces St. Patrick's Day Hair Restoration and Laser Hair Removal Specials During March
Fox Vein & Laser Experts, a leading vein clinic in South Florida, today announced several new client promotions in time for St. Patrick's Day. The specials, available for purchase throughout the entire month of March, focus on men's and women's hair restoration and laser hair removal treatment.
In March 2022, any laser hair removal treatment is priced at a 40 percent discount.
Laser hair removal can be purchased in packages of six or more with individual packages available as needed. For men or women considering hair restoration treatment in March, a package of six sessions is being discounted by 20 percent. Fox Vein & Laser Experts uses microneedling to stimulate dormant hair follicles so that hair growth improves.
"We invite new and current clients to schedule a consultation in March for laser hair removal or hair restoration treatment," said Susan B Fox, D.O., RPVI, FSVM, owner of Fox Vein & Laser Experts also Board Certified in Internal Medicine, Vascular Medicine and Phlebology. "Many clients have purchased these services and walked away extremely satisfied."
St. Patrick's Day discounts at Fox Vein & Laser Experts
Fox Vein & Laser Experts, in Hollywood, Florida and Pembroke Pines, Florida, offers these services discounted for St. Patrick's Day:
Microneedling for Hair Restoration; Packages of 6 for 20% Less
Microneedling is most well known for its skin rejuvenation abilities, revitalizing the skin and reducing the appearance of fine lines and wrinkles. It's been found that when coupled with platelet-rich plasma (PRP) injections, it can be used for hair restoration as well.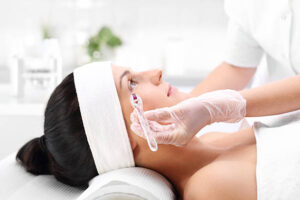 PRP is the process of injecting a patient's own platelets back into the body in a specific area. Platelets are important blood cells that help wounds heal and promote blood clotting that alleviates bleeding after injury. By injecting high concentration of platelets to stimulate dormant hair follicles, that area can see marked improvement in hair growth. When used in tandem with PRP therapy, microneedling is known to increase hair follicle production and stimulate hair growth.
"We recently partnered with skincare company, AnteAGE, to conduct a six-month hair restoration trial. I'm happy to say it was highly successful," said Dr. Susan Fox. "We micro-needled their stem cell serum for hair growth in the office and gave the patients a home system to use in between visits. It was amazingly successful! Everyone who came to us with thinning hair or lack of hair growth, gave us high marks and positive feedback. They noticed a significant difference in hair growth after only a few months. We can confidently say that our hair restoration services work and work well!"
Laser Hair Removal Is 40% Less in March 2022
Laser hair removal is one of the most common cosmetic procedures for both men and women. As a long-term solution, it is highly positive and eliminates the need for shaving, waxing or tweezing unwanted hair.
"At Fox Vein & Laser Experts, we use GentleMax Pro®, our top-of-the-line laser device," said Dr. Fox. "This device is more comfortable for patients, and the results are impressive. It is virtually pain-free with little-to-no downtime following a treatment."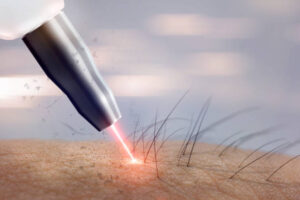 GentleMax Pro is safe for all skin types and customizable. The technician delivers treatments based upon the patient's comfort level, skin tone, texture, and color of the hair being treated.
Laser hair removal can be performed all over the body, including the legs, arms, buttocks, bikini area, underarms, hands, face, ears, feet, chest, and back. Shaving is permitted and encouraged in between treatments, but after completing the recommended six to eight sessions, the need for frequent shaving becomes a thing of the past.
To book any of these St. Patrick's Day specials, Call Fox Vein & Laser Experts at 954-627-1045 and a team member will guide you through the appointment process.
About Fox Vein & Laser Experts
Fox Vein & Laser Experts is known for being a top vein clinic in South Florida, performs thousands of vein procedures resulting in successful vein removal and treatment of venous conditions. The office offers a variety of aesthetic procedures as well, including facials, injections, body shaping, and cosmetic sclerotherapy.
Fox Vein & Laser Experts has two locations at 2699 Stirling Road in Hollywood, FL 33312 and 603 N. Flamingo Road in Pembroke Pines, FL 33028. For more information about Our Miami Vein Clinic Fox Vein & Laser Experts and the services offered, please visit foxveinexperts.com and follow on Instagram, Facebook, Twitter, and Linkedin.